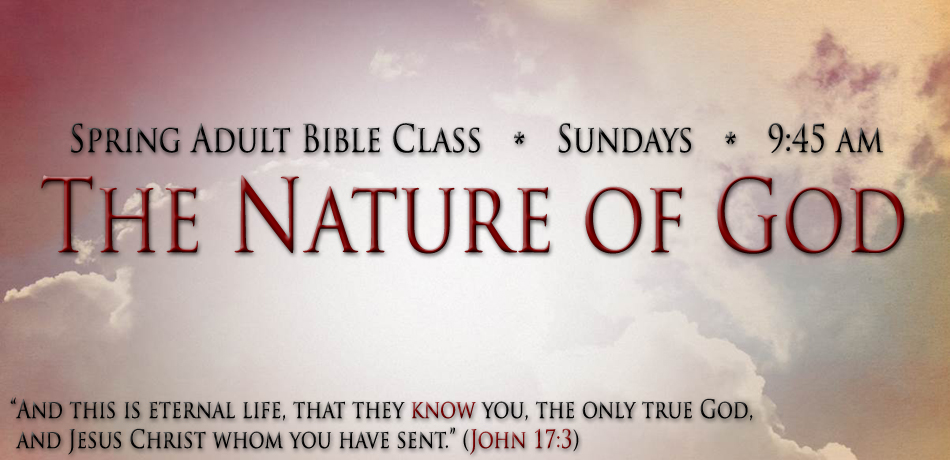 In April-June of 2013 we engaged in an adult Bible class at Laurel Canyon called The Nature of God. Video of that class can be viewed below.
The All-Power, Knowledge, and Presence of God
We used The Nature of God suite of materials by Don Hastings and Marc Gibson, an excellent resource published by One Stone Biblical Resources.