Evernote is the king of digital organizational tools, serving as an "e-brain" that saves and synchronizes what you want/need to remember across all your digital devices.
The fastest way to learn Evernote?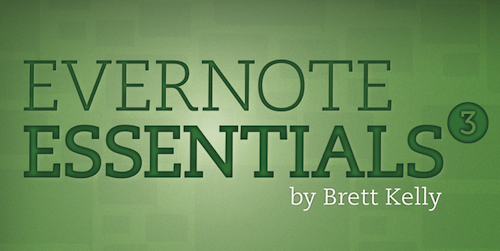 Evernote Essentials by Brett Kelly. It's $29.00 and worth every penny. Brett even offers a 100% money-back guarantee.
And don't miss the EverClip app for iPhone/iPod and iPad. EverClip is the simplest solution for saving texts, documents, webclips, and images to Evernote from your iPhone or iPad. It runs in the background so you can clip as you work between apps, and later send everything to Evernote. You can add tags and comments, and even group multiple clips into one note.
And on a related note, it's never been easier to make your workflow paperless.
ScannerPro (available for iPhone/iPod and iPad) is designed for quickly getting a hard document into digital form for easy sharing and sending. Scan documents, business cards, receipts and more by taking a picture with your iPhone, and then save or send the document. By linking ScannerPro with Evernote, you can go totally paperless by taking pictures of all your documents and then saving them to Evernote. Photos will be saved, and ScannerPro recognizes the text in them, making all your documents searchable and accessible from anywhere.
Genius Scan+ is also worth checking out (iPhone/iPod and iPad) as a slightly cheaper alternative.