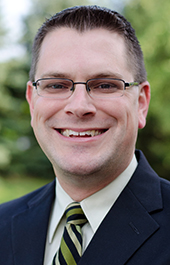 Hi. My name is Jason. I live in central Ohio with my wife Shelly, our three daughters, and a vicious miniature Yorkie that's allergic to pretty much everything. I'm blessed to work with the Laurel Canyon church of Christ in Columbus, Ohio.
I'm the author of Boot Camp, Hard Core, and Hello, I'm Your Bible, as well as a variety of Bible class workbooks.
I'm a fan of photography, baseball, mountains, wildlife, BBQ, banana pudding, and good coffee.
This site is an ongoing archive of nearly two decades' worth of my work as a minister of the gospel of Jesus Christ. My prayer is that it will be a blessing to you as you grow in your understanding of and dedication to the Savior of mankind.
Please feel free to contact me here. I'd also love to connect with you on Facebook, Twitter, or Instagram.
Thanks for visiting my little corner of the web.