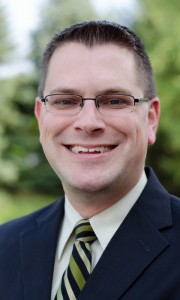 Jason Hardin lives in southern Indiana with his wife Shelly, their three daughters, and a vicious miniature Yorkie. He works with the Charlestown Road church of Christ in New Albany, Indiana. In the past, he has worked with:
North Ridgeville church of Christ – North Ridgeville, OH (1998-2002)
Thayer Street church of Christ – Akron, OH (2002-2007)
Laurel Canyon church of Christ – Columbus, OH (2007-2017)
Jason is the author of Boot Camp, Hard Core, and Hello, I'm Your Bible, as well as a variety of Bible class workbooks.
He's a fan of photography, baseball, mountains, Buckeyes, Hobbits, Wookiees, BBQ, and good coffee.
You can contact him here or connect with him on Facebook, Twitter, or Instagram.