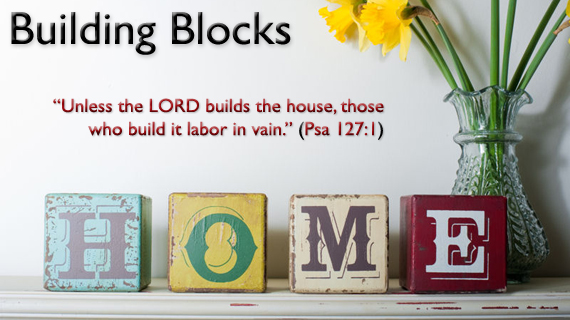 "Which commandment is the most important of all?" Jesus answered, "The most important is, 'Hear, O Israel: The Lord our God, the Lord is one. And you shall love the Lord your God with all your heart and with all your soul and with all your mind and with all your strength.' The second is this: 'You shall love your neighbor as yourself.' There is no commandment greater than these." (Mark 12:28-31)
If no commandment is greater than these, no environment needs them more than our homes. When God first commanded the children of Israel to love him with all their heart, soul, and might, he directly attached his expectations to everyday life at home.
"These words that I command you today shall be on your heart. You shall teach them diligently to your children, and shall talk of them when you sit in your house, and when you walk by the way, and when you lie down, and when you rise. You shall bind them as a sign on your hand, and they shall be as frontlets between your eyes. You shall write them on the doorposts of your house and on your gates." (Deut 6:6-9)
By God's design, home is "where the children are led to know Christ in his beauty who loves them so." Home, as God envisioned, is "where the altar fires burn and glow" (B. B. McKinney). Home may be "where the heart is," but nothing matters more in Christian homes than the heart of God.
Continue Reading...