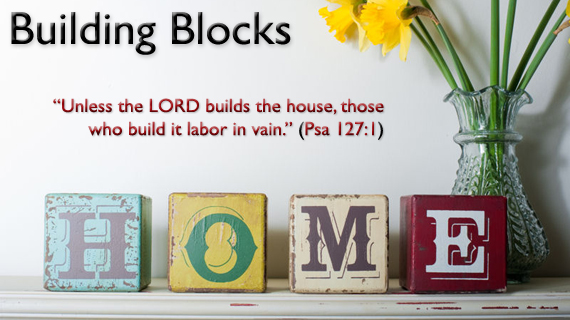 And [Jesus] sat down opposite the treasury and watched the people putting money into the offering box. Many rich people put in large sums. And a poor widow came and put in two small copper coins, which make a penny. And he called his disciples to him and said to them, "Truly, I say to you, this poor widow has put in more than all those who are contributing to the offering box. For they all contributed out of their abundance, but she out of her poverty has put in everything she had, all she had to live on." (Mark 12:41-44)
God notices and appreciates the little things. Little things are powerful. They can accumulate to have positive and negative impacts on our homes.
Little things affect our marriages. Most husband-wife relationships that have grown to be strained are not so because of one-time, massive, easily-identifiable "meteors" that suddenly and unexplainably fell out of the marital sky. Most of the significant problems we experience in our marriages can be attributed to the multiplication of the little things—a selfish choice here, rude disregard there. Attitudes produce actions. Actions evolve into habits. Habits undeniably impact life at home. Given enough time, the little things can snowball and cause serious damage at the very foundation of a marriage.
Children who are not taught to appreciate and participate in the little things are set by their parents on a trajectory of ingratitude and self-centeredness. Mom is not the maid. Dad is not the ATM. Children are not entitled to everything their hearts desire, nor should they be treated as immune to sacrifice or free from accountability. When the little things are taken for granted, erosion of the heart is experienced that can eventually lead to devastating consequences.
Continue Reading...