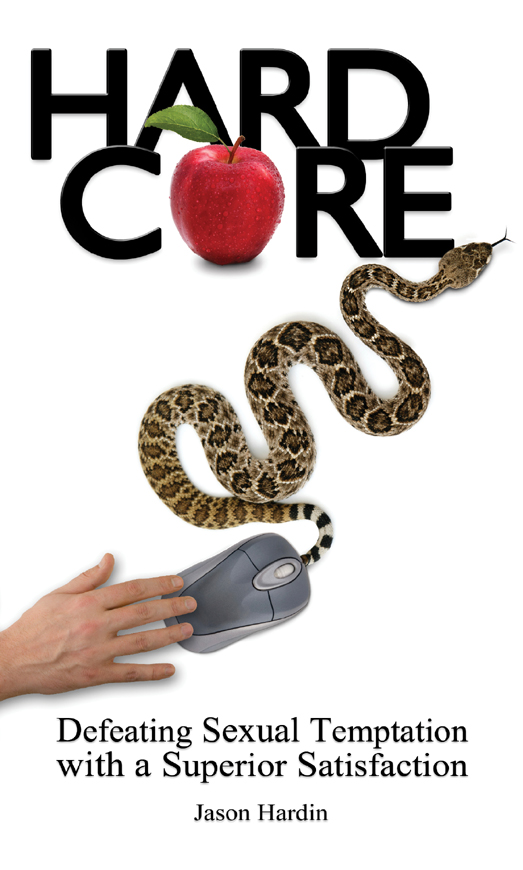 A wake-up call for men and women:
The adult entertainment industry brings in more money each year than the NFL, NBA, and Major League Baseball combined.

An estimated 70 percent of American men aged 18—34 view Internet pornography at least once a month.

The average porn viewer is 41 years old and earns an annual income of $60,000.

Approximately 25 percent of porn viewers are women; 46 percent are married; 33 percent have children.
Hard Core: Defeating Sexual Temptation with a Superior Satisfaction, by Jason Hardin, is a straightforward little book about an uncomfortable topic. So many—men and women included—are being slaughtered in their struggle with sexual sin. Individual lives, marriages, children, friendships, influences for good, ministries of gospel preachers, and entire congregations of the Lord's people are being seriously impacted. It is commendable for us to sing, "Soldiers of Christ arise and put your armor on." But if we sing those words, then proceed to ignore where the battle is being lost, the devastation will only continue to grow.
Hard Core is published by DeWard Publishing. Its 106 pages are broken down into fifteen chapters, with each chapter containing six "Core Questions" for personal reflection or group discussion. Retail: $7.99. IMAGE DISCOUNT – $6.99.
Prefer e-books? Hard Core is also available for the Kindle.
---

Table of Contents
1. Introduction
2. Casualties of War
3. The Reason for Everything
4. The Cold, Hard Stats
5. "It Was Very Good"
6. God's Warning Signs
7. A Time to Fight, and a Time to Run
8. Frustration Sets In
9. Even Those After God's Own Heart Can Be Devoured
10. Counting the Cost
11. God's Steadfast Love is Better Than Life
12. The Fruit of a Broken and Contrite Heart
13. It's Time to Walk Down Another Street
14. Hacking Agag to Pieces
15. Equipped for the Battles Ahead