If you're a parent, perhaps you can relate to these words by Bob Hostetler:
For years, like any responsible Christian parent, I prayed daily for my two children, Aubrey and Aaron.  I prayed for God's blessing and protection throughout their days.  I prayed for them to be happy.  I asked God to help them through difficult times and to help them make wise choices.  My prayers were regular, heartfelt, and—for the most part—pedestrian and repetitive.

I wanted more than that, however.  I wanted so much for my children, but when I knelt in prayer, I invariably found the same tired words rolling from my lips, like an adult whose table grace never progressed beyond "God is great, God is good, now we thank him for this food…"
So Bob developed his own "parent prayer program," a simple practice  that revolutionized the way he prays for his children.  Each day of the month, in addition to his prayers for their safety and for the concerns of that day, he also prays for a specific character trait, virtue, or fruit of the Spirit to be planted and nurtured in his children through his efforts (and his wife's), through the influence of others, and through his children's own actions and decisions.  At the end of each month, he begins praying through the list again.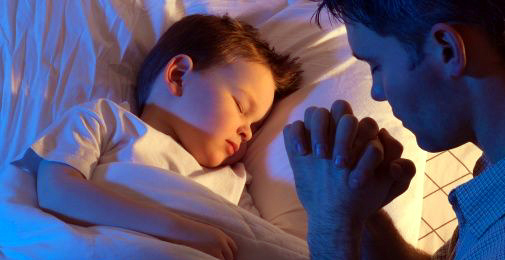 I really appreciate Bob sharing his plan and inviting others to "duplicate it—or improve upon it—to help you pray specifically and purposefully for your children."  Below is a slightly adapted list I plan on adopting for my own prayer life.
What about you?  Could a similar approach to prayer supplement your efforts to bring your own children up in the discipline and instruction of the Lord? (Eph 6:4)