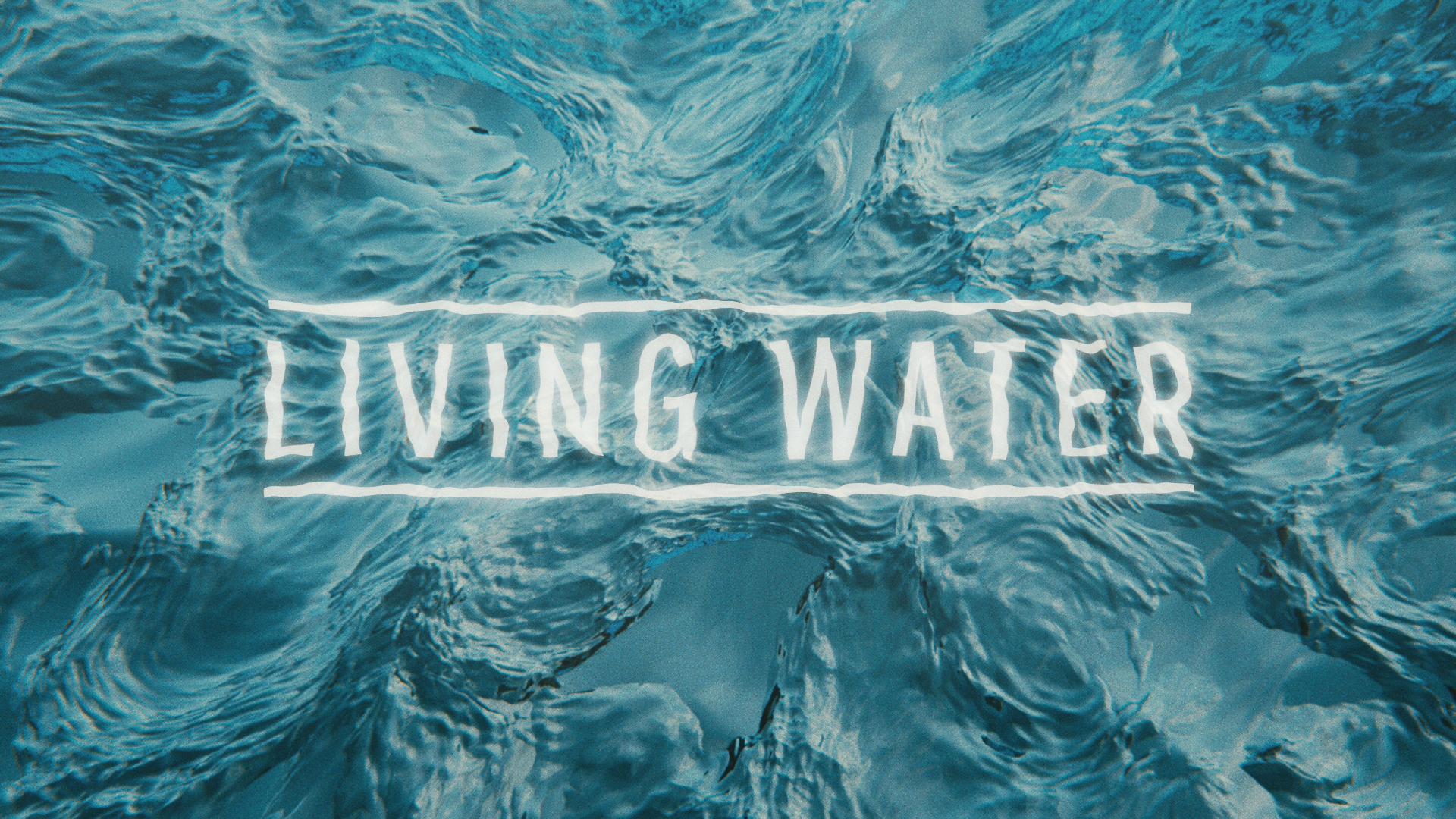 A woman from Samaria came to draw water. Jesus said to her, "Give me a drink." (For his disciples had gone away into the city to buy food.) The Samaritan woman said to him, "How is it that you, a Jew, ask for a drink from me, a woman of Samaria?" (For Jews have no dealings with Samaritans.) Jesus answered her, "If you knew the gift of God, and who it is that is saying to you, "Give me a drink," you would have asked him, and he would have given you living water." (John 4:7-10)
If she knew…
If she knew that the man who was asking for a drink was in the beginning with God…
If she knew that this was the Word through whom all things were made…
If she knew the glory become flesh sitting beside that well–glory as of the only Son from the Father, full of grace and truth…
Having had five husbands, now living with a man who wasn't her husband, if she knew the gift of God…
If she knew who it was that was saying to her, "Give me a drink"…
…she would have asked. And then? He would have given her living water that could become within her a spring welling up to eternal life (John 4:14).
"If you knew, you would ask, and I would give." What a powerful thought, worth reflecting upon throughout the day. If I knew, I would ask, and he would give. That sounds a lot like the invitation in James 1:5.
If any of you lacks wisdom, let him ask God, who gives generously to all without reproach, and it will be given him.
What am I lacking because I have not asked? What am I failing to ask because my eyes are not yet fully open to his glory? If I knew the gift of God and who it is that has already given himself for me, how would I live today?
Wouldn't I cast all my anxieties on him? Wouldn't I pray as if he really is able to do far more abundantly beyond all that I ask or think? Wouldn't I walk humbly with him? Wouldn't I do righteousness and justice? Wouldn't I treat my fellow image-bearers with dignity and respect? Wouldn't I love kindness? Wouldn't I practice self-control? Wouldn't I keep his commandments? Wouldn't I show the thirsty where I've found the living water? Wouldn't I live like he's coming again? Wouldn't the greatest desire of my heart be "Amen. Come, Lord Jesus"?
If I knew the One who taught in his most famous sermon…
"Ask, and it will be given to you; seek, and you will find; knock, and it will be opened to you. For everyone who asks receives, and the one who seeks finds, and to the one who knocks it will be opened. Or which one of you, if his son asks him for bread, will give him a stone? Or if he asks for a fish, will give him a serpent? If you then, who are evil, know how to give good gifts to your children, how much more will your Father who is in heaven give good things to those who ask him!" (Matt 7:7-11)
…wouldn't I ask? And wouldn't he give?
Let's live like we know that same Jesus today.