From 2002-2007, I worked with the Thayer Street church of Christ in Akron, Ohio. In the library of their old church building is a 3-foot-long photograph that has fascinated me since I first saw it. It was taken on May 26, 1929.

Last week, thanks to some help from Todd Moffitt, I was able to digitize that 90-year-old photograph and a copy of it now hangs in my office as a reminder that my generation is just one brief link in a long chain of faith.
Great is the LORD, and greatly to be praised,
and his greatness is unsearchable.
One generation shall commend your works to another,
and shall declare your mighty acts. (Psa 145:3-4)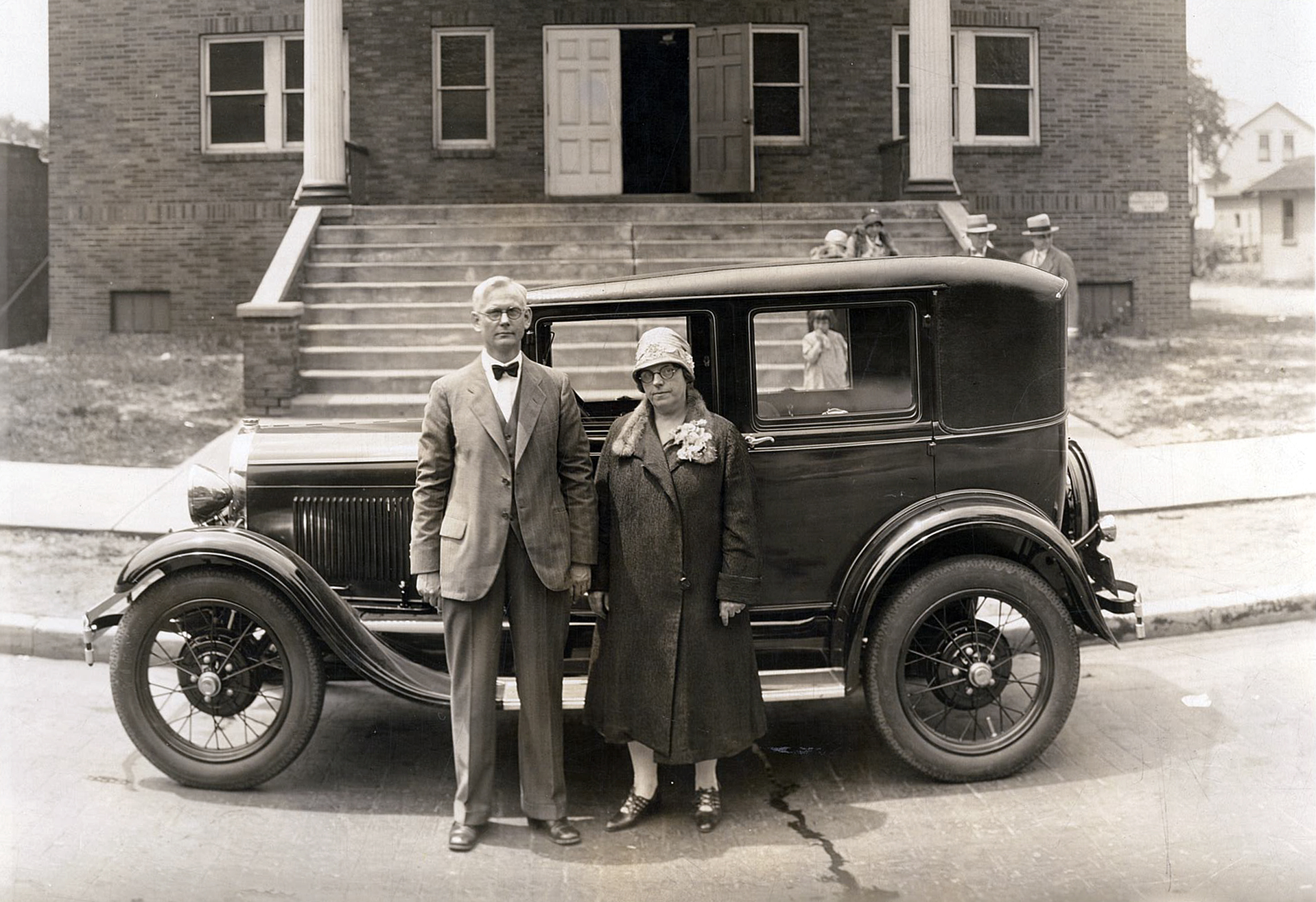 The second photograph is of O. C. Vincent and his wife. Vincent had served the congregation as a preacher since May 1, 1926.
Can you imagine the stories behind all those faces?