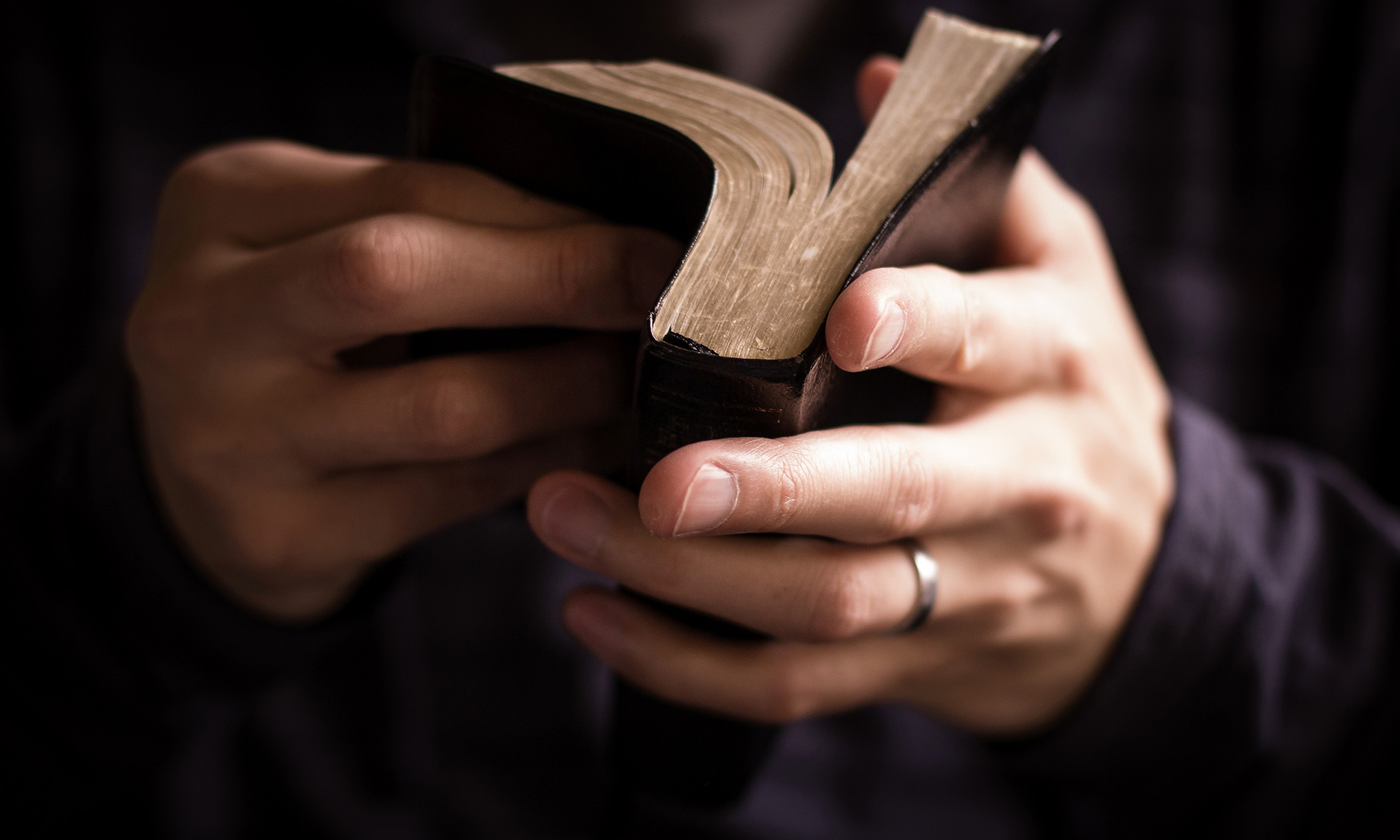 Quick update for those of you who have been following along with the daily Bible reading schedule. I apologize for the lack of an August reading calendar. As you probably know by now, my family and I moved in June to work with the Charlestown Road church of Christ in New Albany, Indiana. The previous reading schedule that I was posting corresponded with the reading plan for the Laurel Canyon church of Christ in Columbus, Ohio.
During times of transition like this, it always takes some time for different elements to fall back into place, but I'm excited to pass along that a similar Bible reading plan has just started at Charlestown Road. As a result, I'll be posting a similar calendar each month, as well as short reflections to go along with the reading. While the first calendar won't be posted until September, I'd love to have you hop right in and begin reading the Bible regularly with us. The article below (printed in today's Charlestown Road bulletin) let's you know how to start.
************************************
This Week is a Great Time to Start Reading the Bible
Mid-August might seem like an odd time to start reading the Bible regularly (isn't that what we do on January 1?) but if you're not in the habit of consistently feeding yourself with God's word, THIS WEEK is a great time to start!
"Life, the Way It Was Meant To Be" is our theme for 2017. Our Creator has made it abundantly clear that if we're going to live life the way it was meant to be, we cannot do so without his word. Take a moment to reflect on and appreciate how God has described his written revelation to mankind:
It is "breathed out" by God (2 Tim 3:16)
It is truth (John 17:17)
It is full of eye-witness testimony (Luke 1:2)
It is milk for the "infant" in Christ (1 Cor 3:1-2)
It is solid food for the mature (Heb 5:12-14)
It is the sword of the Spirit (Eph 6:17)
It is like fire and a hammer (Jer 23:29)
It is a mirror (James 1:23-25)
It is a living, imperishable seed (1 Pet 1:23)
It is a lamp to our feet and a light to our path (Psa 119:105)
Its encouragement provides hope (Rom 15:4)
It is water for the cleansing of Christ's church (Eph 5:26)
It provides a firm anchor for the soul (Heb 6:18-19)
It is full of precious and very great promises (2 Pet 1:4)
It reveals how to be godly (2 Pet 1:3)
It is profitable for teaching, reproof, correction, and training in righteousness, that 
we might be equipped for every good work (2 Tim 3:16-17)
It can revive the soul, make the simple wise, cause the heart to rejoice, and enlighten the eyes (Psa 19:7-8)
It enables us to escape the corruption of this world (2 Pet 1:4)
It provides what we need to guard our purity (Psa 119:9)
It is more desirable than gold and sweeter than honey (Psa 19:10)
It will accomplish its God-given purpose (Isa 55:11)
The bottom-line could not be clearer: consistently exposing my heart to, filling my mind with, and pushing myself to be challenged by the word of God is absolutely essential to Life, the Way It Was Meant To Be. After all, it was Jesus himself who said, "Man shall not live by bread alone, but by every word that comes from the mouth of God" (Matt 4:4).
With that in mind, could I encourage you to take Jesus' words seriously? You have every intention of feeding your body every single day this week. What about your soul?
To help us lead the lives our Creator intended, a simple Bible reading plan for the week will be printed in every Sunday bulletin. Over the course of the next few months:
Most weekdays we'll read a chapter from the New Testament (to fix our eyes on Jesus, reminding ourselves of what it means to be his disciple)
Each Saturday we'll read a chapter from Proverbs (to grow in wisdom)
Each Sunday and Wednesday we'll read a psalm (to lift our hearts in worship and provide mid-week refreshment)
Want to dig a little deeper? I'm planning on posting a short action-item or brief thought for meditation that corresponds to each day's reading on our Bible reading website: www.CharlestownRoadBibleReading.com. You can visit that website directly, find a daily link to it on our main website, or keep up with the updates within our FREE app for your phone or tablet.
"Man shall not live by bread alone, but by every word that comes from the mouth of God" (Matt 4:4). Those were our Lord's words. Let's take them seriously. This week is a great time to start.