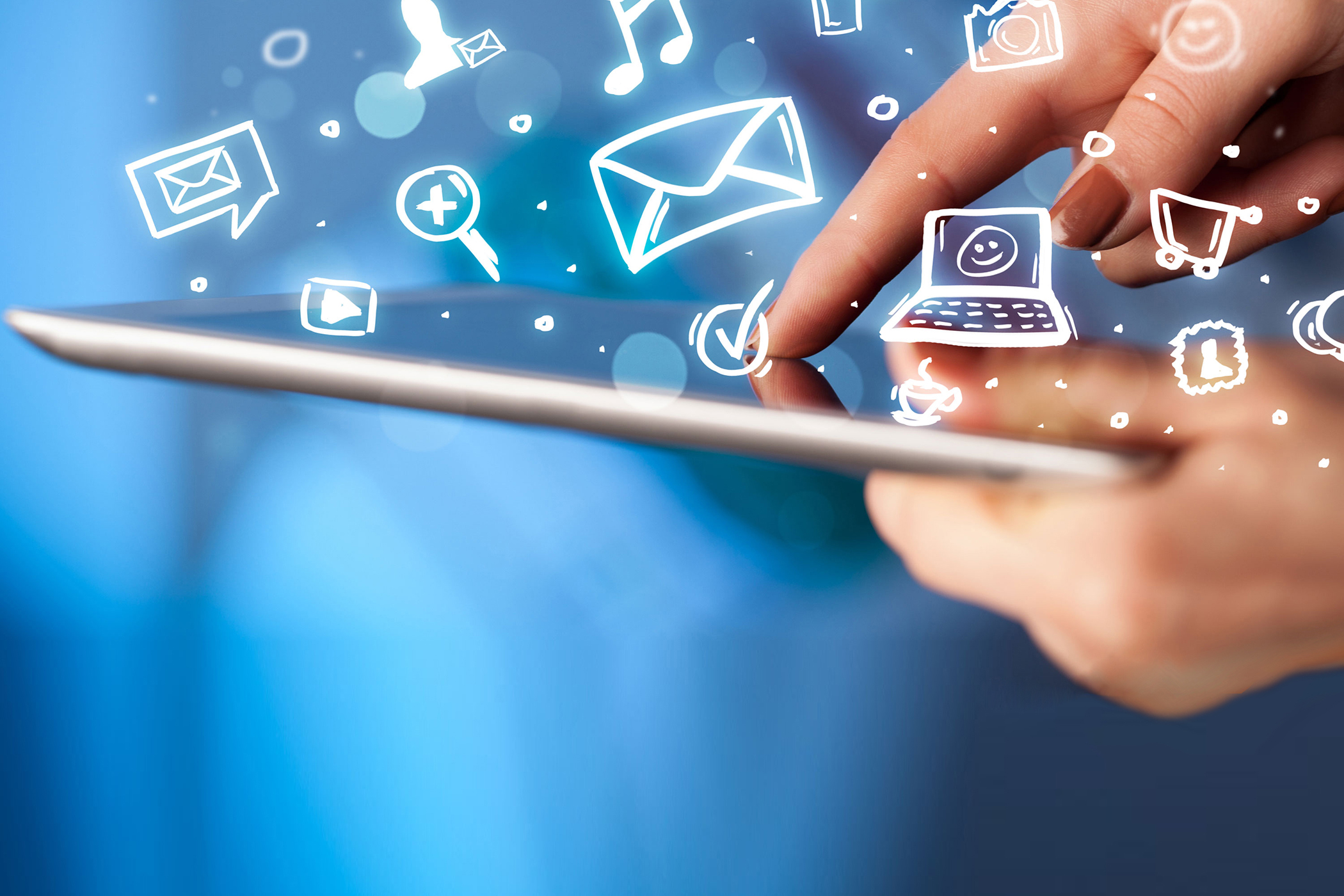 I wrote this article for the August issue of Pressing On: The E-Magazine for Growing Christians. This special issue revolved around "Digital Dangers" and featured articles on How to Talk to Your Son About Internet Pornography, Use and Misuse of Social Media, Talk about Texting, and more. As an added bonus, the editors at Pressing On made this special issue available for free. Click here to read the entire issue.
***********************************
William Shakespeare warned us more than 400 years ago in The Merchant of Venice, "All that glitters is not gold." Things can be shiny without being valuable. The way ideas are presented may be attention-grabbing, but that doesn't necessarily mean they are worth your time and attention. As Christians in the age of smartphones, social media, and flashy websites, we must remember, "All that glitters is not gold."
In 2 Corinthians 7:1, Paul challenged disciples of Jesus, "Since we have these promises, beloved, let us cleanse ourselves from every defilement of body and spirit, bringing holiness to completion in the fear of God." How should this inspired calling shape our conduct when it comes to our use of the Internet? What impact should it have on our browsing? What questions should it consistently raise as we surf wave after wave of the World Wide Web?
I may know how to uncover a wealth of digital information, but am I searching and browsing with God-shaped perspective?
Google's most advanced algorithms cannot replace the infinite and eternal wisdom of our almighty Creator.
To know wisdom and instruction,
to understand words of insight,
to receive instruction in wise dealing,
in righteousness, justice, and equity;
to give prudence to the simple,
knowledge and discretion to the youth…
…you need more than another app on your smartphone.
The fear of the LORD is the beginning of knowledge;
fools despise wisdom and instruction. (Prov 1:2-7)
Knowing how and where to find information doesn't make me wise. Having search-engine-savviness isn't the same thing as understanding. There isn't an automatic download for discernment, which means that the truth behind Proverbs 2:1-8 will always be worth more than Amazon, Facebook, and Google combined.
My son, if you receive my words
and treasure up my commandments with you,
making your ear attentive to wisdom
and inclining your heart to understanding;
yes, if you call out for insight
and raise your voice for understanding,
if you seek it like silver
and search for it as for hidden treasures,
then you will understand the fear of the LORD
and find the knowledge of God.
For the LORD gives wisdom;
from his mouth come knowledge and understanding;
he stores up sound wisdom for the upright;
he is a shield to those who walk in integrity,
guarding the paths of justice
and watching over the way of his saints.
More to be desired are the words of God in your Bible than a billion shares of Apple stock.
Am I building my life on the wisdom of men or the wisdom of God?
Paul's reminder to the Christians in Corinth continues to be worth meditating upon.
And I, when I came to you, brothers, did not come proclaiming to you the testimony of God with lofty speech or wisdom. For I decided to know nothing among you except Jesus Christ and him crucified. And I was with you in weakness and in fear and much trembling, and my speech and my message were not in plausible words of wisdom, but in demonstration of the Spirit and of power, so that you faith might not rest in the wisdom of men but in the power of God.
Yet among the mature we do impart wisdom, although it is not a wisdom of this age or of the rulers of this age, who are doomed to pass away. But we impart a secret and hidden wisdom of God, which God decreed before the ages for our glory. (1 Cor 2:1-7)
This is a reminder that we also desperately and consistently need. Just as the writer of Ecclesiastes noted, "Of making many books there is no end" (12:12), we could easily and accurately say in turn, "Of making many digital status updates, comments, and videos there is no end." But what will I do when the wisdom of men clashes with the wisdom of God and my screen provides me with a front-row seat? When today's YouTube video completely contradicts what I heard preached on Sunday morning, on whose wisdom will I lean? In an age where anyone with a smartphone and an Internet connection can have a near-limitless platform of influence, will I follow in the footsteps of those Christians who lived in Berea nearly 2,000 years ago?
Now these Jews were more noble than those in Thessalonica; they received the word with all eagerness, examining the Scriptures daily to see if these things were so. (Acts 17:11).
The fact that an idea has been pixelated does not make it so. The fact that God's word is ancient does not make it irrelevant.
For the word of the cross is folly to those who are perishing, but to us who are being saved it is the power of God. For it is written, "I will destroy the wisdom of the wise, and the discernment of the discerning I will thwart." Where is the one who is wise? Where is the scribe? Where is the debater of this age? Has not God made foolish the wisdom of the world?  For since, in the wisdom of God, the world did not know God through wisdom, it pleased God through the folly of what we preach to save those who believe. For Jews demand signs and Greeks seek wisdom, but we preach Christ crucified, a stumbling block to Jews and folly to Gentiles, but to those who are called, both Jews and Greeks, Christ the power of God and the wisdom of God. For the foolishness of God is wiser than men, and the weakness of God is stronger than men. (1 Cor 1:18-25)
The wise man or woman continues to build his or her house on the rock of God's words. Billions may spend their time in nothing except telling or hearing something "new" (Acts 17:21), but the Christian's foundation is the same yesterday, today, and forever.
What's my motivation?
Is it truth? Is truth what I'm seeking above all else? Is truth what I desire, even if its demands of me are costly? "Buy truth, and do not sell it; buy wisdom, instruction, and understanding." Am I taking the wisdom of Proverbs 23:23 as seriously as I should?
In this age of Facebook pages, blogs, podcasts, and video streams, it has never been easier to "accumulate" for myself "teachers to suit [my] own passions" (2 Tim 4:3). "The time is coming," and is now here, "when people will not endure sound teaching … and will turn away from listening to the truth and wander off into myths" (2 Tim 4:3-4). May we be humble enough to realize that just because we can find someone online who is willing to tell us what we want to hear, it doesn't mean that what we've found is true. "Sanctify them in the truth," our Savior prayed to our Father in heaven; "your word is truth" (John 17:17).
Does this clash with the Philippians 4:8 filter?
Wise users of the Internet appreciate the value of filters, but could I encourage you to think in larger terms than a browsing filter against pornography or a firewall for your operating system? Philippians 4:8 has God-breathed potential to serve as a filter for your one and only heart.
Finally, brothers, whatever is true, whatever is honorable, whatever is just, whatever is pure, whatever is lovely, whatever is commendable, if there is any excellence, if there is anything worthy of praise, think about these things.
These are the words that ought to characterize the content of what we allow into our God-given hearts. These are the words that ought to describe how we conduct ourselves as Christians online. These are the words that ought to represent those things we share with our friends and followers.
True. Honorable. Just. Pure. Lovely. Commendable. Excellent. Worthy of praise.
If it clashes with the Philippians 4:8 filter, it may "glitter" like Sodom at sunset when Lot first laid eyes on the Jordan Valley, but it shouldn't be allowed into my heart. If it clashes with the Philippians 4:8 filter, it may draw attention to my online persona, but I need to seriously evaluate my behavior. If it clashes with the Philippians 4:8 filter, it may generate a thousand LIKEs, but my Father in heaven is not pleased. Why? Because whether I tweet or snap, or whatever I share, I should do all to the glory of God.
There is no doubt that our digital tools and timesavers have opened up a world of possibilities for the spread of the gospel and the glory of God.
Let's use them with God-shaped perspective. "The end of the matter; all has been heard. Fear God and keep his commandments, for this is the whole duty of man. For God will bring every deed into judgment, with every secret thing, whether good or evil" (Eccl 12:13-14).
Let's use these digital tools to magnify the wisdom of God. "Let your light shine before others, so that they may see your good works and give glory to your Father who is in heaven" (Matt 5:16).
Let's use these technological advancements with a Christ-exalting motivation. "For the love of Christ controls us, because we have concluded this: that one has died for all, therefore all have died; and he died for all, that those who live might no longer live for themselves but for him who for their sake died and was raised" (2 Cor 5:14-15).
Since we have these promises, beloved, let us cleanse ourselves from every defilement of body and spirit, bringing holiness to completion in the fear of God.