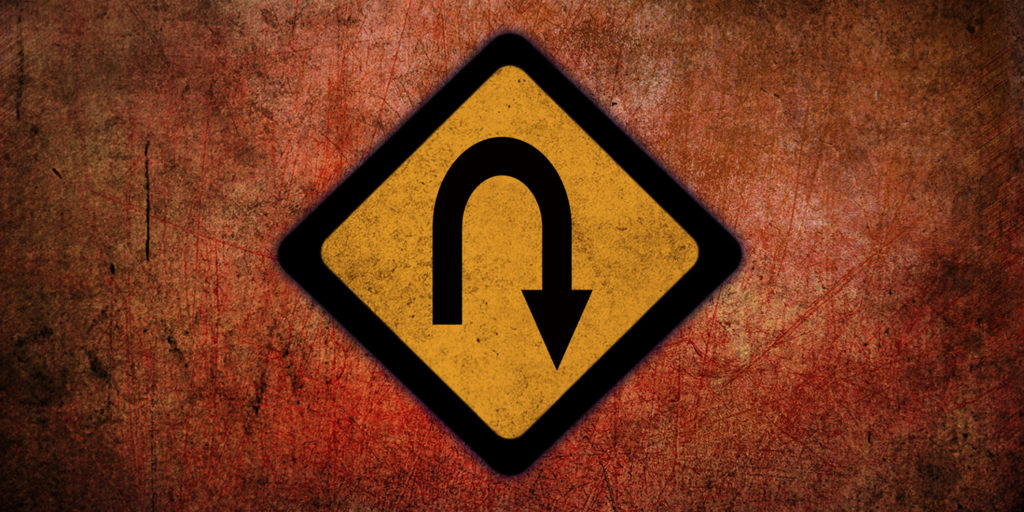 I've wandered far away from God. Now what? What should I do when I knew better, but I did it anyway? Is there any hope for the prodigal son or daughter who has been willfully camping in the "far country" of sin?
Whomever you are, Samuel's words to the house of Israel are worth meditating upon today.
"If you are returning to the LORD with all your heart, then put away the foreign gods and the Ashtaroth from among you and direct your heart to the LORD and serve him only, and he will deliver you out of the hand of the Philistines." So the people of Israel put away the Baals and the Ashtaroth, and they served the LORD only. (1 Sam 7:3-4)
Notice: the LORD had not forsaken his people, and yet, he was willing to allow them–the willful covenant-breakers–to return to him. Amazing. But the "if" at the beginning of 1 Samuel 7:3 is enormous. What did these men and women who had sinned and fallen short of the glory of God need to do?
Direct your heart to the LORD. How remarkable that my God-given heart can be "directed." How is it directed? This is where some vitally important questions come into play. What or whom am I seeking as most satisfying? Who's in charge? Who reigns on the throne of my heart? On what is my mind set, day by day? In order to return to the LORD, I must direct my heart to the LORD. I am created in his image with a heart that can be directed and submitted. I will worship someone or something, I am accountable for that choice, and God alone is worthy of my worship.
Forsake all idolatry. No one and no thing can compete with the LORD, which means no one and no thing should have a place of privilege or preeminence in my heart before him. We indulge in sin when we desire someone or something more than we desire God. If I am returning to the LORD, I must desire him more than I desire anyone or anything. I must love him "with all my heart."
Serve him only. When the world tugs on my mind in one direction and my Creator directs in the other, I must submit to the will of my Creator. When my flesh craves in one direction but my Savior calls in the other, I must answer the call of my Savior. When I'm confronted with the choice of obeying some person or almighty God, I must choose to obey God rather than men. When I'm tempted to compromise what's right and wallow in the filth of sin, I must be willing to ask and answer what I know to be true: "How can I do this great wickedness and sin against God?"
What makes Samuel's words in 1 Samuel 7 so precious is the promise of this possibility: you can return to the LORD. In order to do so, you must direct your heart toward him. You must forsake all idolatry. You must resolve to serve him only. And if you do, "he will deliver you."
So the people of Israel put away the Baals and the Ashtaroth, and they served the LORD only. (1 Sam 7:4)
Is it time for you to do the same?