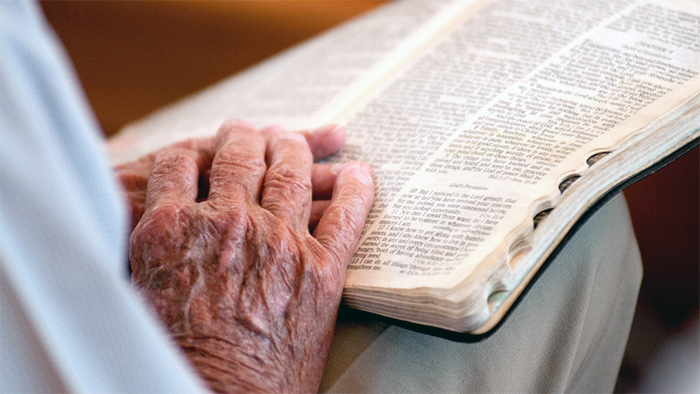 Do not cast me off in the time of old age;
forsake me not when my strength is spent.
O God, from my youth you have taught me,
and I still proclaim your wondrous deeds.
So even to old age and gray hairs,
O God, do not forsake me,
until I proclaim your might to another generation,
your power to all those to come. (Psa 71:9, 17-18)
This world has a cruel way of communicating to older people, "We have no need of you." The church of Jesus Christ ought to clearly and consistently communicate to older people, "We have great need of you."
How can we do just that? What do older Christians need to hear from younger Christians?
"Thank you."
"We take the faith seriously."
"We're listening and we believe you have something worth passing along."
"You are still needed."
This sermon was delivered on May 14, 2017.
For more sermons, visit the sermon archive or subscribe to the sermon podcast.