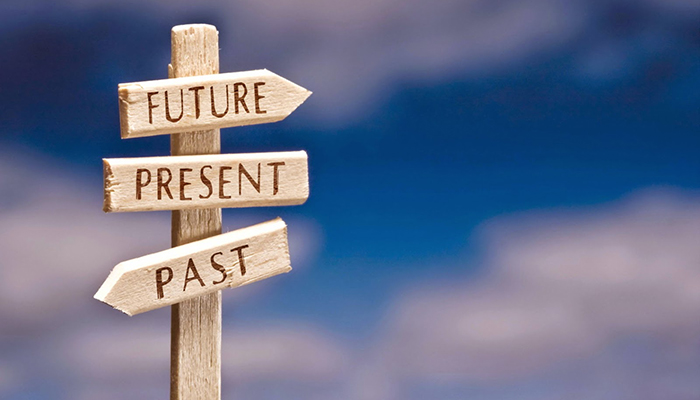 Perhaps you have a past that you aren't proud of. Today's Bible reading includes Judges 11. Take a moment to reflect on the first three verses of that chapter.
Now Jephthah the Gileadite was a mighty warrior, but he was the son of a prostitute. Gilead was the father of Jephthah. And Gilead's wife also bore him sons. And when his wife's sons grew up, they drove Jephthah out and said to him, "You shall not have an inheritance in our father's house, for you are the son of another woman." Then Jephthah fled from his brothers and lived in the land of Tob, and worthless fellows collected around Jephthah and went out with him.
The son of a prostitute. Rejected by his brothers. Surrounded by worthless fellows. This is Jephthah's present because of the scandal in Jephthah's past.
Read the entire chapter and you quickly discover that Jephthah is far from a perfect man. He will make a tragic vow in the near-future. And yet, the LORD uses him in the present to deliver Israel. In fact, Jephthah is eventually enshrined in that great New Testament "hall of faith."
And what more shall I say? For time would fail me to tell of Gideon, Barak, Samson, Jephthah, of David and Samuel and the prophets–who through faith conquered kingdoms, enforced justice, obtained promises, stopped the mouths of lions, quenched the power of fire, escaped the edge of the sword, were made strong out of weakness, became mighty in war, put foreign armies to flight. (Heb 11:32-34)
No doubt, Jephthah's past created serious obstacles. Perhaps your choices or the choices of your parents, grandparents, or siblings have made your own present circumstances challenging. But faults of the past don't have to destroy the potential for faith in the present. Maybe you needed to be reminded of that truth today.