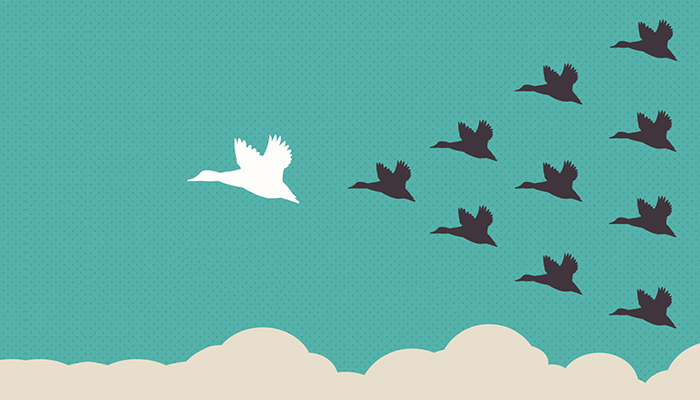 The LORD had just delivered Israel from the hand of Jabin, king of Canaan.
Then sang Deborah and Barak the son of Abinoam on that day:
"That the leaders took the lead in Israel,
that the people offered themselves willingly,
bless the LORD!" (Judges 5:1-2)
It's a simple point, but one repeatedly made, especially in the Old Testament book of Judges. Leaders must be willing to "take the lead." In this ancient context, a "judge" over Israel was to judge. Commanders of the army of Israel were to command. Leaders weren't figureheads, they were raised up again and again by the LORD to deliver the people of Israel by "taking the lead."
The people of God still have leaders who must "take the lead." In the context of the local church, they are overseers or shepherds. Overseers "take the lead" by overseeing. They do the work of shepherding God's people. Peter, an apostle of Jesus Christ, wrote in 1 Peter 5:1-4:
So I exhort the elders among you, as a fellow elder and a witness of the sufferings of Christ, as well as a partaker in the glory that is going to be revealed: shepherd the flock of God that is among you, exercising oversight, not under compulsion, but willingly, as God would have you; not for shameful gain, but eagerly; not domineering over those in your charge, but being examples to the flock. And when the chief Shepherd appears, you will receive the unfading crown of glory.
By God's profoundly straightforward design, overseers oversee. Shepherds shepherd. Leaders take the lead.
Likewise, you who are younger, be subject to the elders. Clothe yourselves, all of you, with humility toward one another, for "God opposes the proud but gives grace to the humble." (1 Pet 5:5)
Deborah and Barak were inspired to sing in Judges 5:1-2 because the leaders took the lead in Israel and the people offered themselves willingly. The book of Judges is a strong warning of what happened when God's people "did not listen to their judges" (Judg 2:17) and instead "did what was right in their own eyes" (Judg 21:25). The aftermath was catastrophic. It has been recorded for our learning–but just as surely as leaders must lead, learners must learn the lessons of history.
Leaders haven't always taken the lead and people haven't always offered themselves willingly in humble service to God. The ugly results are recorded for all time for all to see. But when leaders take the lead and God's people wholeheartedly seek his kingdom and his righteousness, they are a blessing to each other and to the LORD.