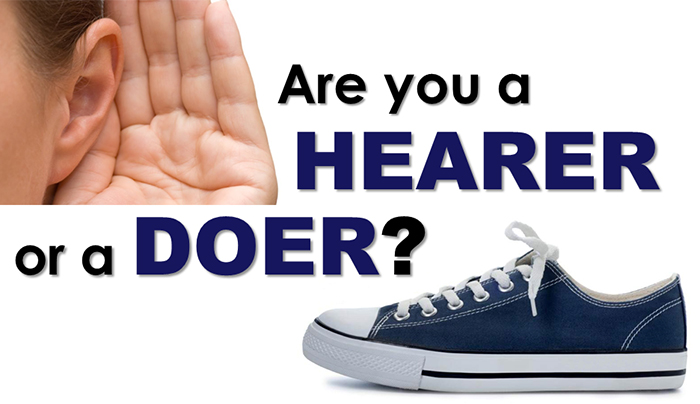 But be doers of the word, and not hearers only, deceiving yourselves. For if anyone is a hearer of the word and not a doer, he is like a man who looks intently at his natural face in a mirror. For he looks at himself and goes away and at once forgets what he was like. But the one who looks into the perfect law, the law of liberty, and perseveres, being no hearer who forgets but a doer who acts, he will be blessed in his doing. (James 1:22-25)
God's people are doers. What about you? Are you a hearer who forgets or a doer who acts?
In the handling of your anger? (James 1:19-20)
In the purging of unrighteousness from your life? (James 1:21)
In the bridling of your tongue? (James 1:26)
In the help you offer to the helpless? (James 1:27)
In the fight to keep yourself unstained from the world? (James 1:27)
God's people are doers. What about you?
This sermon was delivered on August 28, 2016.
For more sermons, visit the sermon archive or subscribe to the sermon podcast