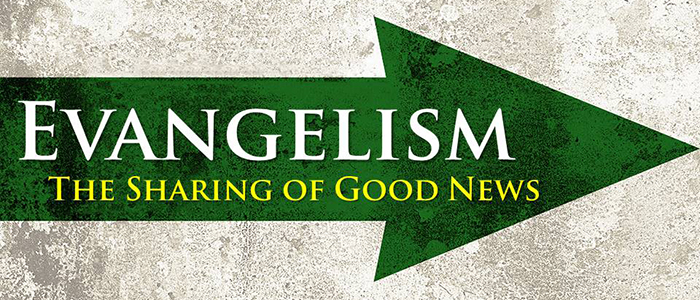 Day by day. The lives of ordinary men and women were being powerfully transformed.
Where does this ancient "newborn picture" of the Lord's church ultimately lead? Evangelism. The sharing of good news. Evangelism involves four things:
Good news (Acts 3:12-26; 8:25, 40; 14:6-7, 21; 20:24)

Someone to share (Acts 4:20; 5:42; 8:1, 4; 14:15; 15:35; 26:16-18)
Someone to hear (Acts 3:11; 5:14; 6:7; 8:12, 30-31; 10:24)
The act of sharing (Acts 8:35; 13:32-33; 14:6-7; 17:1-3; 24:25; 28:30-31)
Evangelism is sharing the gospel of Jesus Christ with the aim of persuading someone else to respond to God's offer of grace.
"Go into all the world and proclaim the gospel to the whole creation" (Mark 16:15)
"Go therefore and make disciples of all nations" (Matt 28:19)
…in order that men and women might be…
Convicted by the good news
Devoted to the good news
Moved to worship and serve in awe of the Author of the good news
Bound together in fellowship by the good news
Sharers of the good news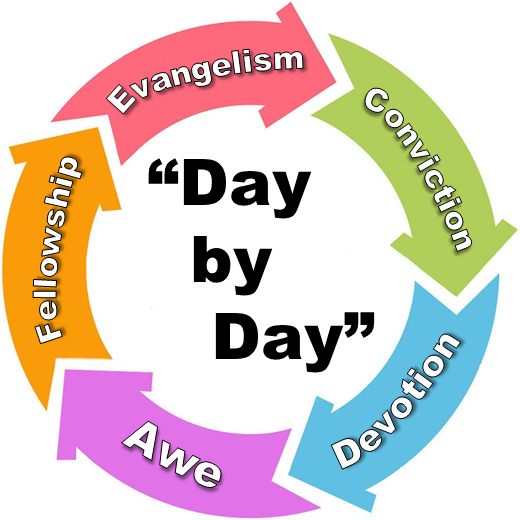 "And the Lord added to their number day by day those who were being saved." (Acts 2:47)
This sermon was delivered on February 14, 2016.
"Day by day" is our theme for 2016 at Laurel Canyon. Click here to download our theme booklet. For more sermons, visit the sermon archive or subscribe to the sermon podcast.