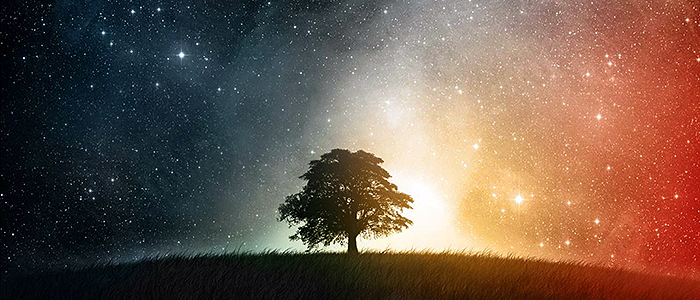 Day by day. The lives of ordinary men and women were being powerfully transformed.
Transformation began with conviction (Acts 2:37).
Conviction produced devotion (Acts 2:42).
Where did devotion lead?
And awe came upon every soul, and many wonders and signs were being done through the apostles. (Acts 2:43)
Awe is an overwhelming feeling of reverence, admiration, or fear produced by that which is grand, sublime, or extremely powerful.
"Awe" Came Upon Every Soul THEN
Men and women have been moved to stand in awe throughout human history as God exercised his sovereign will in a variety of ways and circumstances.
Josh 4:14 – The LORD exalted Joshua in the sight of all Israel, and they stood in awe of him just as they had stood in awe of Moses.
1 Sam 18:15 – When Saul saw that [David] had great success, he stood in fearful awe of him.
1 Kings 3:28 – All Israel heard of the judgment that [Solomon] had rendered, and they stood in awe of the king, because they perceived that the wisdom of God was in him to do justice.
Psa 22:23 – Stand in awe of [the LORD], all you offspring of Israel!
Psa 33:8 – Let all the inhabitants of the world stand in awe of him!
Psa 65:8 – Those who dwell at the ends of the earth are in awe at your signs.
Psa 119:161 – "Princes persecute me without cause, but my heart stands in awe of your words."
Isa 29:23 – "They will sanctify the Holy One of Jacob and will stand in awe of the God of Israel."
Mal 2:5 – "It was a covenant of fear, and he feared me. He stood in awe of my name."
Luke 5:26 – Amazement seized them all, and they glorified God and were filled with awe, saying, "We have seen extraordinary things today."
Matt 27:54 – When the centurion and those who were with him, keeping watch over Jesus, saw the earthquake and what took place, they were filled with awe and said, "Truly this was the Son of God!"
Acts 2:43 – And awe came upon every soul…
"Awe" Can (and Should) Come Upon Every Soul NOW
For you have not come to what may be touched, a blazing fire and darkness and gloom and a tempest and the sound of a trumpet and a voice whose words made the hearers beg that no further messages be spoken to them. For they could not endure the order that was given, "If even a beast touches the mountain, it shall be stoned." Indeed, so terrifying was the sight that Moses said, "I tremble with fear." But you have come to Mount Zion and to the city of the living God, the heavenly Jerusalem, and to innumerable angels in festal gathering, and to the assembly of the firstborn who are enrolled in heaven, and to God, the judge of all, and to the spirits of the righteous made perfect, and to Jesus, the mediator of a new covenant, and to the sprinkled blood that speaks a better word than the blood of Abel.
See that you do not refuse him who is speaking. For if they did not escape when they refused him who warned them on earth, much less will we escape if we reject him who warns from heaven. At that time his voice shook the earth, but now he has promised, "Yet once more I will shake not only the earth but also the heavens." This phrase, "Yet once more," indicates the removal of things that are shaken—that is, things that have been made—in order that the things that cannot be shaken may remain. Therefore let us be grateful for receiving a kingdom that cannot be shaken, and thus let us offer to God acceptable worship, with reverence and awe, for our God is a consuming fire. (Heb 12:18-29)
Conviction produces devotion and devotion is fueled by awe.
Awe provokes and drives acceptable worship (John 4:24).
Awe inspires and sustains rational service  (Rom 12:1).
In the absence of awe, heart's grow dull, ears don't hear, eyes are closed (Matt 13:13-15). All of which leads to two profoundly important questions:
What dulls your sense of awe? (Matt 15:8; Rom 1:21)
What feeds your sense of awe? (Jer 29:13; Hos 6:3; John 6:35; Psa 40:1-3)
This sermon was delivered on January 24, 2016.
"Day by day" is our theme for 2016 at Laurel Canyon. Click here to download our theme booklet. For more sermons, visit the sermon archive or subscribe to the sermon podcast.