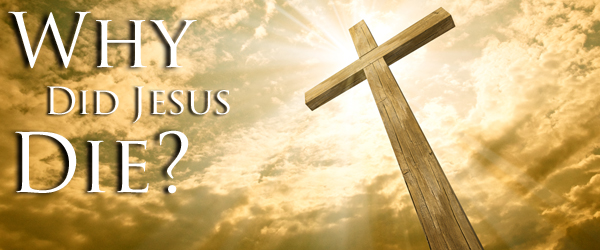 Why did Jesus die?
For while we were still weak, at the right time Christ died for the ungodly. For one will scarcely die for a righteous person—though perhaps for a good person one would dare even to die—but God shows his love for us in that while we were still sinners, Christ died for us. (Rom 5:6-8)
Jesus didn't die for a righteous person like you. He didn't die for a good person like me.
Because you aren't righteous and I'm not good.
What words did the Holy Spirit use to describe us?
Weak, with nothing to offer.
Ungodly, having thumbed our noses at the Almighty Creator.
Sinners, deserving of eternal punishment.
"But God." God intervened. God sacrificed. God loved first. God showed his love for us–the weak, the ungodly, the sinners–in that while we deserved to suffer the full brunt of his holy wrath, his own Son died. For us.
Jesus died to show the wealth of God's love and grace for sinners. Like you. Like me.
---
Click here for more seeds of reflection for the Lord's Supper.