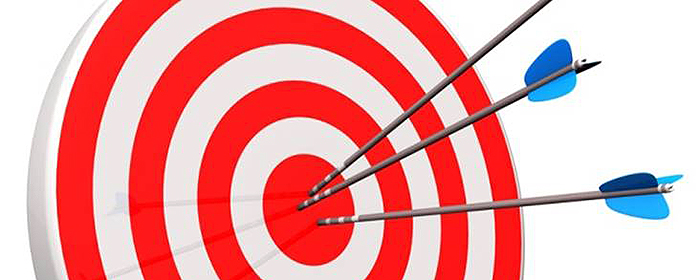 For what are you aiming in 2016? To be aimless is to have no goal, no purpose, no direction.
As disciples of Jesus, we are called to the very opposite of aimlessness:
"Seek first the kingdom of God and his righteousness…" (Matt 6:33)
"Look carefully then how you walk, not as unwise but as wise…" (Eph 5:15-16)
"Walk in wisdom toward outsiders, making the best use of the time" (Col 4:5)
"Do not throw away your confidence, which has a great reward" (Heb 10:35)
"Let those of us who are mature think this way…" (Phil 3:13-16)
As a means of sharpening your aim, consider 1 Timothy 1:5.
The aim of our charge is love that issues from a pure heart and a good conscience and a sincere faith.
We have been charged (Matt 28:18; Acts 2:36)
In order to fulfill the charge, we have to aim
We are aiming for love (Matt 22:34-40)
The love for which we are aiming issues from a three-pronged source (Prov 4:23):

A heart that is pure (James 4:1-8)
A conscience that is clean (1 Pet 3:18-22)
A faith that is sincere (1 Tim 1:18-19)
Failure to carefully aim leads to swerving (1 Tim 1:6-7) and shipwreck (1 Tim 1:19).
The aim of the earliest Christians—ordinary men and women whose lives were powerfully transformed by the gospel–is worth studying and imitating. Real transformation began in Acts 2 because of their:
Conviction
Devotion
Awe
Fellowship
Efforts to spread the good news
For what are you aiming in 2016?
This sermon was delivered on January 3, 2016.
"Day by day" is our theme for 2016 at Laurel Canyon. Click here to download our theme booklet. For more sermons, visit the sermon archive or subscribe to the sermon podcast.