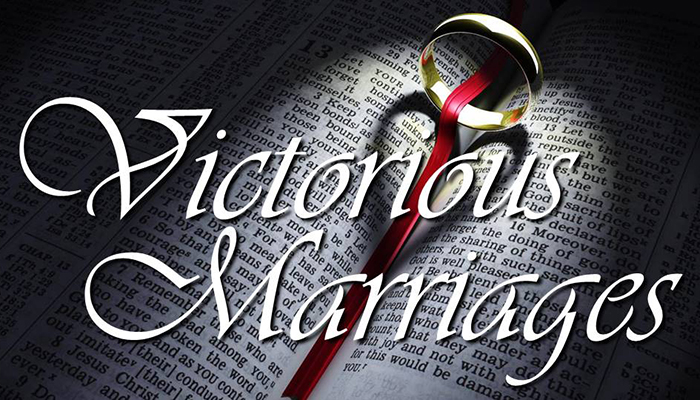 This sermon explores the foundation stones of a victorious marriage:
Respect for God (Gen 1-2; Psa 127:1; Prov 24:3-4)
Leaving father and mother (Gen 2:24; Exo 20:12; 1 Tim 5:3-8)
A dedication to permanence (Gen 2:24; Rom 7:2; Eccl 5:4-5)
Exclusivity (Gen 2:24; Song of Solomon 6:3; 8:6)
Selflessness (Gen 2:24; 2 Cor 5:14-15; Phil 2:3-7)
Intimacy (Gen 2:25; 1 Cor 7:2-5; Phil 2:1-2)
Submission (Eph 5:15-17, 20-24)
Love (Eph 5:25-33; 1 Cor 13:4-7)
Honor (1 Pet 3:1-2, 7)
Forgiveness (Eph 4:31-32)
When any one of those God-designed stones is removed from the foundation of a marriage, the marriage is going to suffer.
Marriage is an institution designed and defined by God wherein man and woman can be joined together in a sacred covenant that glorifies God in a unique way (Eph 5:29-32).
Marriage is a blessing of God, but not simply a blessing. Marriage is ultimately a foreshadow of the greatest union of all (Rev 19:6-9).
This sermon was delivered on July 19, 2015.
For more sermons, visit the sermons archive or subscribe to the sermon podcast.