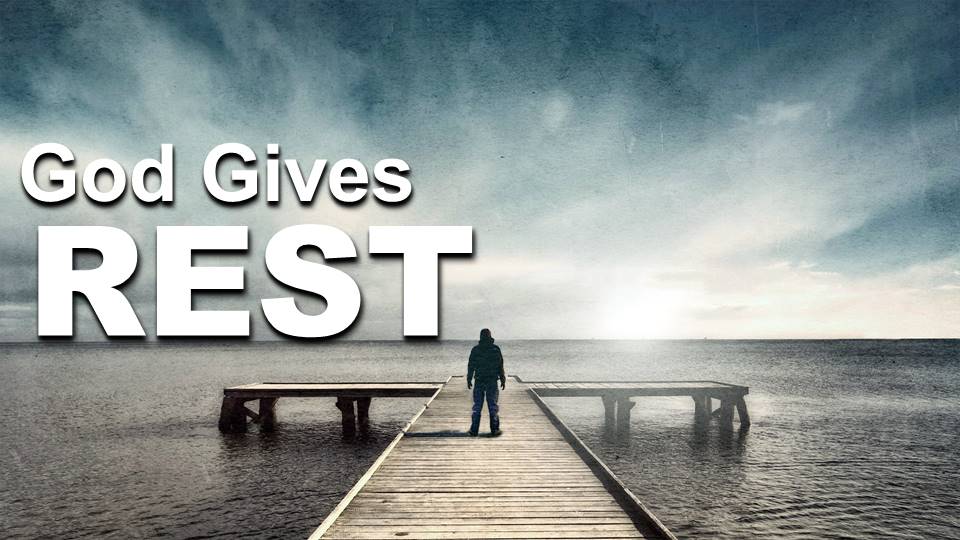 So then, there remains a Sabbath rest for the people of God, for whoever has entered God's rest has also rested from his works as God did from his. Let us therefore strive to enter that rest, so that no one may fall by the same sort of disobedience. (Heb 4:10-11)
What did the writer of Hebrews mean? How do we enter God's rest? What wrong choices on our part will lead to missing out on God's rest, just as others have fallen short in the past?
This sermon explores the context of Hebrews 4 for answers.
"Come to me, all who labor and are heavy laden, and I will give you rest…" (Matt 11:28) Jesus' promise still stands.
Tranquility of heart is available (Prov 14:30)
Joy in the Lord is possible (Phil 4:4-7)
Every spiritual blessing is accessible (Eph 1:3)
Peace with the future is offered (Rev 6:11)
Rest in the Judgment can be yours (Rev 14:13)
This sermon was delivered on May 3, 2015.
For more sermons, visit the sermons archive or subscribe to the podcast.