We all have varying amounts of mental "downtime" nearly every day: the work/school commute, the treadmill, lawn mowing, etc. Below are some resources that have been of immense encouragement to me and help me make much better "use of the time" (Eph 5:16) than what is typically on the radio. Perhaps you'll find something helpful to maximize your own mental downtime as a disciple of Christ.
---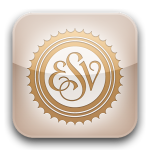 LISTEN TO THE BIBLE:
My go-to-option is ESVBible.org. Enter either a single chapter or multiple chapters (example: Matthew 5-7) into the Search field in the upper right corner, click the Listen button in the upper left corner … and that's it. God's word will be read to you. The mobile equivalent is the ESV Bible app, available for iOS and Android.
---
MUSIC ALBUMS:
What about compiling a "Hymns" playlist on your phone? Here are a few of the albums I've used to compile my own "Hymns" playlist. I shuffle it off-and-on throughout the week. It's an especially encouraging tool I use on Sunday mornings to prepare my heart.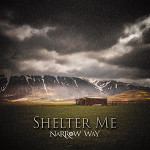 Narrow Way:
Sumphonia:
Keith Lancaster & The Acappella Company
The dozens of Florida College Chorus albums are also very much worth looking into.
---
PODCASTS: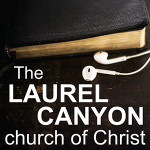 Thanks to podcasts, it's never been easier to share and access sermons (What's a podcast?). The "mileage" one sermon can get in the digital age is mindblowing. Here are a few of the sermon podcasts provided by local churches I've found to be helpful and encouraging. Links are to the RSS feeds:
Several of the feeds listed above can also be found on iTunes. I use the Downcast app to access and play podcasts.
While you're at it, check out the Laurel Canyon podcast (RSS, iTunes), updated weekly with an archive of 700+ sermons. You might also enjoy listening to the Florida College chapel podcast during the school year.
There you have it! A wealth of audio resources to maximize your mental downtime and fill your heart with encouraging content.