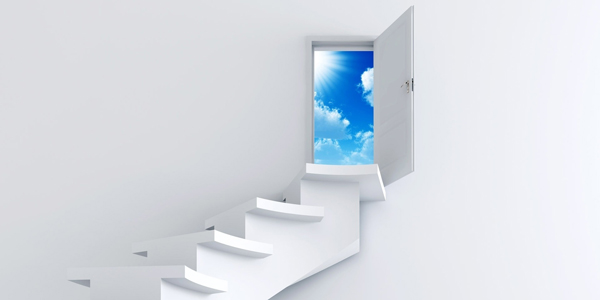 It's Friday. For most people, the week is coasting to its conclusion and preparations that were made to maximize the work week are in the rear-view mirror.
It's Friday. For preachers, the week is cruising toward its climax and the work of preparation is running on all cylinders. Sunday is coming.
Preachers: what's your last step in sermon preparation?
Think about it for a moment. The very last step. Is it printing your sermon? Scribbling some last-minute notes in the margin of your outline? Tweaking your PowerPoint presentation? For years, those were my final steps. But I've inserted one that has proven to be the most formative of all. I share, not in any way to boast, but because I neglected it for so many years.
It is arrogant and foolish to neglect this step.
I want to encourage preachers of all ages–but especially those who are just beginning–not to overlook this step.
My very last step in sermon preparation is to sit alone in the dark auditorium. No lights. No sound. No one else. I pick a random seat in the darkness and I pray.
I pray for myself.
I pray for boldness to speak the truth. I pray for compassion to speak it in love. I pray for my spirit, that the Lord would help me to remember I am simply a servant. I pray for wisdom. I pray for endurance, that I might fulfill my ministry faithfully. I pray that God would be glorified in the preaching of his word.
I pray for those who will sit in that auditorium.
I pray for the realization that the Bible is the revelation of God Almighty. I pray for spirits of eagerness in hearing the word. I pray for discerning minds that will examine the Scriptures to see whether the things they are hearing are so. I pray for honest hearts that will receive God's word with joy. I pray for lives to be shaped by the power of God. I pray for salvation. I pray that God's word would bear fruit for the good of people and the renown of his awesome name.
When I make fervent prayer the last step before preaching, I feel prepared.
Perhaps you have prayed before every sermon you have ever delivered. I have not. But prayer has come to be the indispensable last step in my preparation. If it's not the last step in yours, I encourage you to make it so.
I charge you in the presence of God and of Christ Jesus, who is to judge the living and the dead, and by his appearing and his kingdom: preach the word; be ready in season and out of season; reprove, rebuke, and exhort, with complete patience and teaching. For the time is coming when people will not endure sound teaching, but having itching ears they will accumulate for themselves teachers to suit their own passions, and will turn away from listening to the truth and wander off into myths. As for you, always be sober-minded, endure suffering, do the work of an evangelist, fulfill your ministry. (2 Tim 4:1-5)