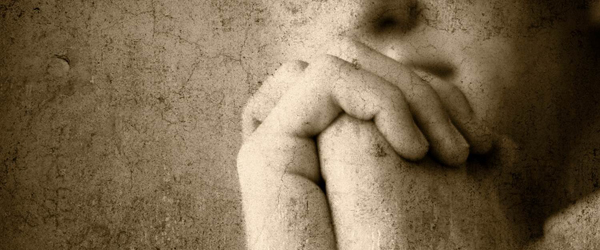 What does it mean to pray "in Jesus' name"?
It is a principle and a privilege revealed by Jesus himself.
"Whatever you ask in my name…" (John 14:12-14)
"…whatever you ask the Father in my name…" (John 15:16)
"…whatever you ask of the Father in my name…" (John 16:20-24)
It is a principle and a privilege built on the blessings of relationship with Jesus.
"…that by believing you may have life in his name" (John 20:30-31).
"…there is salvation in no one else, for there is no other name under heaven given among men by which we must be saved" (Acts 4:12).
Therefore, Christians are charged:
Let the peace of Christ rule in your hearts (Col 3:15)
Let the word of Christ dwell in your minds (Col 3:16)
Let all of your actions be defined by "the name of the Lord Jesus" (Col 3:17)
Very evidently, "in Jesus' name" isn't a magic phrase. It is a reminding, defining, centering, leading, empowering, fueling phrase which brings us into orbit with God's will.
I write these things to you who believe in the name of the Son of God that you may know that you have eternal life. And this is the confidence that we have toward him, that if we ask anything according to his will he hears us. And if we know that he hears us in whatever we ask, we know that we have the requests that we have asked of him. (1 John 5:13-15)
When we pray in Jesus' name:
We must pray humbly. We have the opportunity to approach God because of Jesus' life, Jesus' work, Jesus' death, Jesus' resurrection, Jesus' accomplishments, Jesus' ongoing intercession.
Therefore, brothers, since we have confidence to enter the holy places by the blood of Jesus, by the new and living way that he opened for us through the curtain, that is, through his flesh, and since we have a great priest over the house of God, let us draw near with a true heart in full assurance of faith, with our hearts sprinkled clean from an evil conscience and our bodies washed with pure water. (Heb 10:19-22)
We should pray confidently. We have the opportunity to draw near to the throne of grace because of Jesus' service as our great, perfect, sympathizing high priest in heaven.
Since then we have a great high priest who has passed through the heavens, Jesus, the Son of God, let us hold fast our confession. For we do not have a high priest who is unable to sympathize with our weaknesses, but one who in every respect has been tempted as we are, yet without sin. Let us then with confidence draw near to the throne of grace, that we may receive mercy and find grace to help in time of need. (Heb 4:14-16)
We can pray intimately. We have the opportunity to be heard by our friend, our brother, our fellow heir.
Since therefore the children share in flesh and blood, he himself likewise partook of the same things, that through death he might destroy the one who has the power of death, that is, the devil, and deliver all those who through fear of death were subject to lifelong slavery. For surely it is not angels that he helps, but he helps the offspring of Abraham. Therefore he had to be made like his brothers in every respect, so that he might become a merciful and faithful high priest in the service of God, to make propitiation for the sins of the people. For because he himself has suffered when tempted, he is able to help those who are being tempted. (Heb 2:14-18)
Conclusion:
We run across "Amen" 52 times in Scripture, a word which means "May it be, so be it, truly."
It's a means of expressing agreement and personalizing something that has been read or heard (1 Cor 14:15-16).
It's the last word in Romans, 1 Corinthians, Galatians, 2 Peter, Jude, and Revelation.
In light of everything we've studied, can you truly say, "Amen"?
This sermon was delivered on November 16, 2014.
For more sermons, visit the sermons archive or subscribe to the podcast.