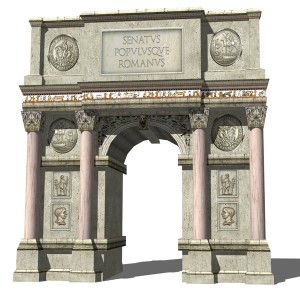 One of the most spectacular celebrations in the ancient world was the Roman triumph.
"It is impossible to describe the multitude of the shows as they deserve, and the magnificence of them all." (Josephus)
"I waged wars on land and on sea… In my Triumphs nine kings or children of kings were led before my chariot." (Caesar Augustus)
Images of Roman conquests and the triumphs that followed were spread throughout the empire.
Coins depicted conquered foes and victorious generals.
Triumphal arches were scattered throughout the provinces like billboards advertising Roman dominance.
In 2 Corinthians 2:14, the apostle Paul wrote:
But thanks be to God, who in Christ always leads us in triumphal procession…
This sermon explores what we can learn from that ancient illustration.
Be strong and confident in the Lord today. The power is supplied. The victory is assured. God has won the war through Jesus Christ and is willing to include you in the list of overwhelming conquerors (1 Cor 15:57).
This sermon was delivered on May 11, 2014.
For more sermons, visit the sermons archive or subscribe to the podcast.