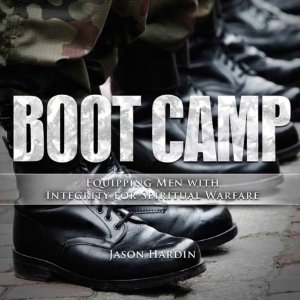 DeWard Publishing has released Boot Camp: Equipping Men with Integrity for Spiritual Warfare as an audio book through Audible.com. It was professionally narrated by E. Roy Worley and comes in at 8 hours and 15 minutes. Click here for an audio sample.
Retail on the audio book is $19.95, but here's the deal: DeWard graciously provided promo codes for 5 free copies. Interested? This little contest is simple. You will be entered to win a free promo code when you do any of the following:
Share this post on Facebook or Twitter.
Do one of the above, your name is entered in the contest once. Do two of the above, your name is entered twice. You get the idea. Entries will be accepted through Sunday (5/25) at 8:00 PM EST and winners will be notified shortly thereafter. Good luck!