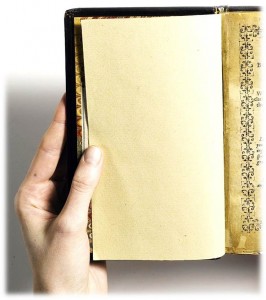 At the beginning (106:1) and ending (106:48) of Psalm 106 is this cry: "Praise the LORD!" Why? When it comes to an answer, we aren't left to our own imaginations:
"He is good" (106:1)
"His steadfast love endures forever!" (106:1)
He is a God of indescribably "mighty deeds" (106:2)
He is a fountain of blessing to those who observe justice and do righteousness (106:3)
He is a God who remembers, shows favor to, helps, and saves his people (106:4-5)
The problem? Too often, his people do not honor him as God or give thanks to him.
The Ugly Laundry List of Psalm 106
We resist being shaped by his wondrous works and steadfast love (106:6-12)
We allow our unrestrained cravings to override our willingness to wait for his counsel (106:13-15)
We operate from hearts of jealousy and selfish ambition (106:16-18)
We exchange the glory of God for something we can fashion for our own satisfaction (106:19-23)
We do not believe his promises and therefore refuse to follow his lead (106:24-27)
We give ourselves over to immorality of all sorts (106:28-31)
We grumble and complain in the face of his faithfulness and wisdom (106:32-33)
We content ourselves with half-measures and compromised standards (106:34-39)
We take his deliverance for granted and presume on the riches of his grace (106:40-43)
"Nevertheless…" (106:44-46). It's a wonderful, undeserved, gospel-filled word. "Nevertheless," God has intervened. "Nevertheless," God hasn't given up on you.
How will you respond?
This sermon was delivered on April 27, 2014.
For more sermons, visit the sermons archive or subscribe to the podcast.