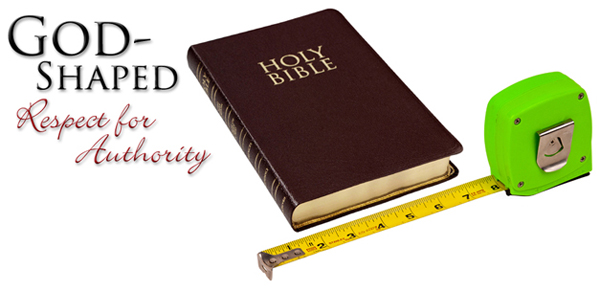 Few things are more needed in today's homes, schools, communities, and churches than healthy respect for authority.
"Everyone who hears these words of mine and does them will be like a wise man who built his house on the rock." (Matt 7:24)
Even though Jesus spoke the words 2,000 years ago, they continue to bring us to the same fundamental fork in the road.
When Jesus finished these sayings, the crowds were astonished at his teaching, for he was teaching them as one who had authority… (Matt 7:28-29)
God's ultimate authority is the bedrock. Will we recognize it, submit to it, and build our lives on it?
This workbook is designed for adult and teenage Bible classes. Contains 71 pages, 13 lessons, with discussion questions throughout each lesson. (PDF, 964 KB)
Lesson 1 – What is Authority and Why Does It Matter?
Lesson 2 – God's Authoritative Expectations in the Old Testament
Lesson 3 – God's Authoritative Expectations in the New Testament
Lesson 4 – The Catastrophic Consequences of Lawlessness
Lesson 5 – The Raw Materials of Communication
Lesson 6 – The Nature of God's Written Revelation to Mankind
Lesson 7 – The Intersection of Heavenly Authority and Everyday Life
Lesson 8 – When It's Time to Make a Judgment Call
Lesson 9 – When God Hasn't Said Anything About It
Lesson 10 – Living in the Light of God's Authority as a Disciple
Lesson 11 – Worshiping in the Light of God's Authority as a Church
Lesson 12 – Working in the Light of God's Authority as a Church
Lesson 13 – Traveling the Ancient Paths in a Postmodern Age
---
The workbook is available for immediate download as a PDF file. Simply choose the licensing option that works best for you:
Individual license: personally study the material anytime, anywhere.
Congregational License: allows a congregation to download and share the electronic file of the workbook with its members and make unlimited printed copies for their congregation's use.
Video recordings of our walk through the material at Laurel Canyon are also available here.