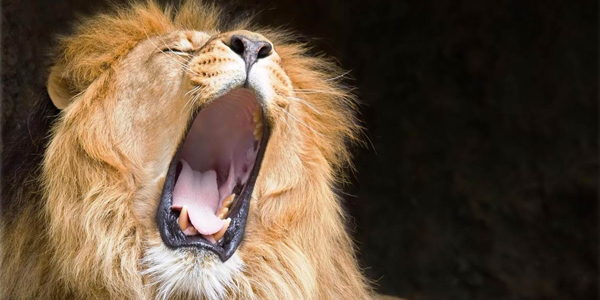 Be sober-minded; be watchful. Your adversary the devil prowls around like a roaring lion, seeking someone to devour. Resist him, firm in your faith… (1 Pet 5:8-9)
As those who have been washed in the blood of the Lamb (Rev 5:6; 7:14; 12:11), we are targets. Who is this most deadly lion likely to catch?
Those who are alone and separated from the flock.
The practical wisdom behind the example of the early church (Acts 2:41-44).
The reasoned warning to some of our earliest brethren (Heb 10:19-25).
The "one another" call for interdependence (James 5:16).
Those who are spiritually weak and ill.
Spiritual ailments have been a real challenge ever since the first century (1 Cor 11:23-30).
The urging of Paul still applies to us (1 Thes 5:12-14).
Those who are sluggish to develop, to understand, to believe.
"By this time you ought to be teachers…" (Heb 5:11-14).
"Do not be foolish, but understand what the will of the Lord is" (Eph 5:15-17).
"O foolish ones, and slow of heart to believe all that the prophets have spoken!" (Luke 24:25)
"Do not be slothful in zeal, be fervent in spirit, serve the Lord" (Rom 12:9-11).
Those who are careless and foolish.
"Let anyone who thinks that he stands take heed lest he fall" (1 Cor 10:6-13).
God has been very straightforward in telling us what he wants for us and from us (Tit 2:11-14).
This was delivered on January 5, 2014.
For more sermons, visit the sermons archive or subscribe to the podcast.