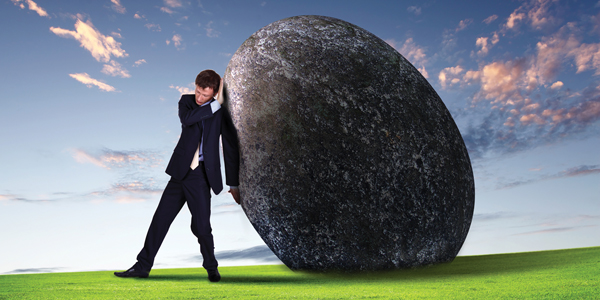 We all know what it is to be "weighed down" in life. How are you handling it? What sort of wisdom, counsel, and perspective can be gained from God?
The oppressive weight of SIN
"Watch yourselves lest your hearts be weighed down" (Luke 21:34)
"They promise them freedom, but they themselves are slaves of corruption" (2 Pet 2:9-22)
"Let us also lay aside every weight, and sin which clings so closely" (Heb 12:1-2)
The insignificant weight of the PAST
"But one thing I do: forgetting what lies behind and straining forward" (Phil 3:3-16)
"The old has passed away; behold, the new has come" (2 Cor 5:14-21)
The blessed weight of GRACE
"We appeal to you not to receive the grace of God in vain" (2 Cor 6:1)
"…eternal comfort and good hope through grace" (2 Thes 2:16-17)
"Grow in the grace and knowledge of our Lord and Savior Jesus Christ" (2 Pet 3:17-18)
The eternal weight of GLORY
"Light momentary affliction is preparing for us an eternal weight of glory" (2 Cor 4:13-18)
"Blessed is the man who remains steadfast under trial" (James 1:12)
The faithful wait of the TRAINED
"Waiting for our blessed hope, the appearing of the glory of our great God" (Tit 2:11-14)
"…not to deal with sin but to save those who are eagerly waiting for him" (Heb 9:27-28)
"What sort of people ought you to be in lives of holiness and godliness?" (2 Pet 3:11-13)
"Keep yourselves in the love of God" (Jude 21)
This sermon was delivered on December 22, 2013.
For more sermons, visit the sermons archive or subscribe to the podcast.