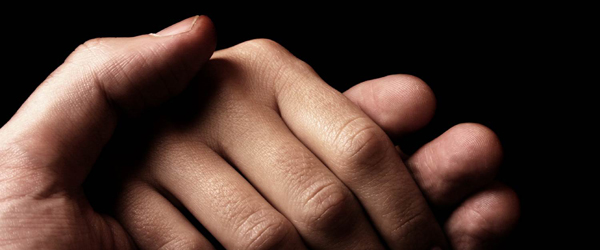 Blessed be the God and Father of our Lord Jesus Christ, the Father of mercies and God of all comfort, who comforts us in all our affliction, so that we may be able to comfort those who are in any affliction, with the comfort with which we ourselves are comforted by God. (2 Cor 1:3-4)
Our English word grief has roots that trace back to the Latin word gravis, which means "heavy." Grief is a natural consequence of living in this post-Genesis-3 world.
For the creation was subjected to futility, not willingly, but because of him who subjected it, in hope that the creation itself will be set free from its bondage to corruption and obtain the freedom of the glory of the children of God. For we know that the whole creation has been groaning together in the pains of childbirth until now. (Rom 8:20-22)
Thanks be to God that embedded within the gospel is mercy and comfort.
What then shall we say to these things? If God is for us, who can be against us? He who did not spare his own Son but gave him up for us all, how will he not also with him graciously give us all things? (Rom 8:31-32)
One God-appointed avenue of divine comfort? The gift of each other.
But God, who comforts the downcast, comforted us by the coming of Titus, and not only by his coming but also by the comfort with which he was comforted by you, as he told us of your longing, your mourning, your zeal for me, so that I rejoiced still more. (2 Cor 7:6-7)
What should we keep in mind and practice in an effort to comfort as we have been comforted?
Humbly serve as a messenger of hope, not a babbler of simplistic, empty "answers."

Hope isn't found in our efforts to explain the unknown (Job 21:34).
Hope is found in a person–Jesus–who understands more fully than anyone else (Heb 4:15).

Lovingly enter into and share the burden of their pain.

It's one thing to sympathetically acknowledge someone's burden; it's another thing entirely to personally engage with and lovingly share that burden (John 11:32-35).
"Weeping with those who weep" is the fruit of love that is "genuine" (Rom 12:15).

Be present; genuinely listen to them and serve them in tangible ways.

"Know this, my beloved brothers: let every person be quick to hear, slow to speak" (James 1:19).
By God's design, comfort and joy can be derived from our loving service of each other (Philemon 7).

Pray for them and patiently walk with them through the journey of suffering.

We can "intercede" for those who might be finding it difficult even to pray (1 Tim 2:1).
At the very heart of "the law of Christ" is a willingness to "bear" one another's burdens (Gal 6:2).

Trust that "the God of love and peace" is with you and able to use you.

Grace, love, and fellowship are immeasurable blessings in this dark world (2 Cor 13:11-14).
Pray for and strive to maintain a heart established in every good work and word (2 Thes 2:16-17).
This is my comfort in my affliction, that your promise gives me life. (Psa 119:50)
This sermon was delivered on November 17, 2013.
For more sermons, visit the sermons archive or subscribe to the podcast.