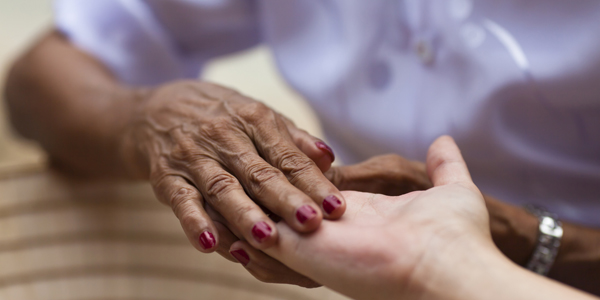 Titus 2:3-5 isn't vague in reference to a God-given responsibility of older women.
Older women likewise are to be reverent in behavior, not slanderers or slaves to much wine. They are to teach what is good, and so train the young women to love their husbands and children, to be self-controlled, pure, working at home, kind, and submissive to their own husbands, that the word of God may not be reviled.
Older women are to be influences of truth, wisdom, and experience in the lives of younger women. This is vitally important in a world wherein lies are constantly fed to women of all ages:
"The most important thing about you is your body's size, shape, and color."
"The best way to draw attention to yourself is to flaunt and expose your body."
"Your value is determined by where your body lives, the clothes you put on your body, and the luxuries by which your body is indulged."
"The first remedy for unhappiness is more: square footage, clothes, and luxuries."
"The second remedy for unhappiness is less: weight, responsibility, and expectation."
In a culture full of lies, older women are to be teachers of what is good and true to younger women:
"You are so much more than a body." (Gen 1:27)
"Your body has been given to you that you might glorify God." (1 Cor 6:19-20)
"To live as if your value depends on stuff is to build your life on sand." (Luke 12:23)
"The first key to true joy is MORE… of God." (Psa 63:1-3)
"The second key to true joy is LESS… of self." (Mark 8:34-37)
By God's design and decree, older women are to train younger women to:
Love their husbands.
Love their children.
Be self-controlled.
Be pure.
Be workers at home.
Be kind.
Be submissive to their own husbands.
About a month before preaching this sermon, I requested input from my younger sisters in Christ: "I wish more older women would teach younger women _____." The input from more than 100 respondents proved to be invaluable and I truly appreciate the feedback. I shared quite a few of the responses toward the end of the sermon, along with some practical takeaways for older and younger women.
This sermon was delivered on October 13, 2013.
For more sermons, visit the sermons archive or subscribe to the podcast.