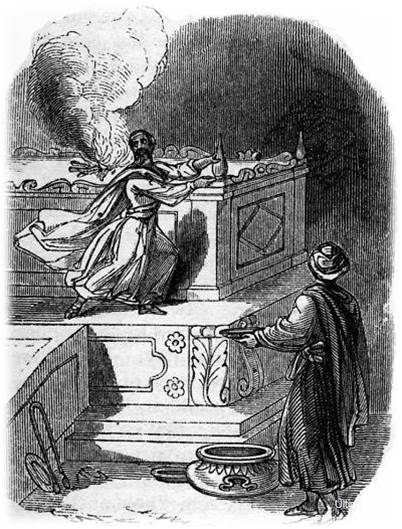 1 Kings 1 tells the story of Adonijah, son of David and Haggith, who "exalted himself, saying, 'I will be king'" when his father was "old and advanced in years" (1 Kings 1:5).
By the time the chapter is over, Adonijah is holding onto the horns of an altar in fear of Solomon his brother (1 Kings 1:49-51).
Is there anything we can learn from this man's example?
Like Adonijah, I am guilty of treason against the true and rightful King (Psa 81:8-16).
As was the case with Adonijah, there are consequences for my self-inauguration (Hos 8:1-14).
Like Adonijah, I should come face-to-face with my weaknesses (Isa 6:1-5).
Like Adonijah, mercy from the King is my only hope (Psa 143).
As was the case with Adonijah, the King has a choice as to how he will respond to my treason (Rom 5:6-11).
This sermon was delivered on August 25, 2013.
For more sermons, visit the sermons archive or subscribe to the podcast.