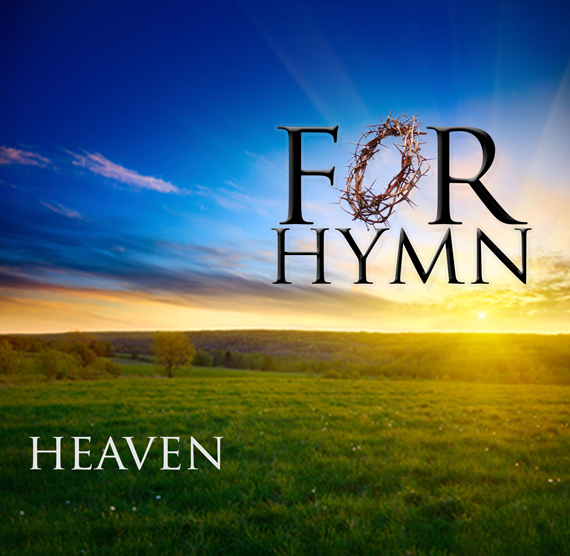 HEAVEN is the first album from For Hymn, a new music label produced by DeWard Publishing. All of the album's songs were arranged and sung by Joel Guyer. Blessed with great God-given talent and incredible vocal range, Joel has put a beautiful spin on some of our most memorable hymns about heaven that continue to stand the test of time.
I got tears in my eyes the first time I heard what Joel did with the chorus of On Zion's Glorious Summit. His rendition of Safe in the Arms of Jesus is fantastic. The last phrases of Hallelujah! We Shall Rise are a perfect way to bring this album to an encouraging close. Joel has brought a flavor to this compilation that a wide variety of a capella enthusiasts will appreciate and enjoy. For more of Joel's music, check out AcapellaHymnal.com.
The entire album (CD or MP3) or individual tracks can be purchased from the interactive menu above or directly from DeWard.
I'm also excited to pass along that I have five free HEAVEN CDs to give away in a random drawing. Entering is simple and there are a variety of ways to increase your chances of winning. Entries can be made by:
Sharing this post on Facebook (easy with the buttons to the left and below this post).

Tweeting a link to this post. You can do so automatically by clicking here.
Subscribing to email updates from InGodsImage.com.
Do one of the above, one entry is made. Two of the above gets you two entries. Doing all three maximizes your chances of winning with three entries.
On Thursday evening, April 18, I'll randomly select and announce the five winners. Entries must be made by Thursday at 12:00 pm EST. Good luck!