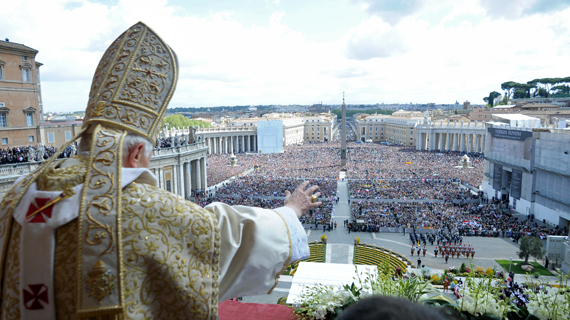 The resignation of Pope Benedict XVI on February 28, 2013 made headlines around the world. Rome is abuzz and billions are watching as 115 cardinals prepare to elect a new Pope. According to Catholic tradition, this will be the 265th successor of the apostle Peter in a long line of vicars of Christ.
But was Peter really the first Pope? This sermon explores God's word for some much-needed input. It was delivered on March 3, 2013.
For more sermons, visit the sermons archive or subscribe to the podcast.