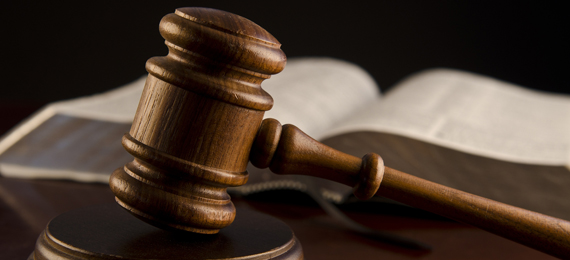 Beloved, do not imitate evil but imitate good. Whoever does good is from God; whoever does evil has not seen God. Demetrius has received a good testimony from everyone, and from the truth itself. We also add our testimony, and you know that our testimony is true. (3 John 11-12)
Our reputations—those things that others think of and say about us—matter. "A good name is to be chosen rather than great riches" (Prov 22:1). One of the highlighted reasons behind Paul's belief in the potential of young Timothy as an aid in the spread of the gospel was that Timothy was "well spoken of by the brothers at Lystra and Iconium" (Acts 16:2). Years later, in a letter to Timothy, Paul outlined the importance of an overseer in the local church being "well thought of by outsiders, so that he may not fall into disgrace, into a snare of the devil" (1 Tim 3:7). The testimony of the people around us matters.
But there is another testimony that carries even greater significance. Significance that will echo in eternity. It is the testimony of the truth. The apostles were reviled, persecuted, slandered, and treated "like the scum of the world, the refuse of all things" by many of the people around them (1 Cor 4:12-13). And yet, Paul had the audacity to write three verses later, "I urge you, then, be imitators of me" (1 Cor 4:16). Why? Because the testimony of people matters, but the testimony of the truth matters more. And so, Paul confidently affirms in 1 Corinthians 4:1-4,
This is how one should regard us, as servants of Christ and stewards of the mysteries of God. Moreover, it is required of stewards that they be found trustworthy. But with me it is a very small thing that I should be judged by you or by any human court. In fact, I do not even judge myself. For I am not aware of anything against myself, but I am not thereby acquitted. It is the Lord who judges me.
What you think of me matters. What I think of me matters. What God thinks of me matters most of all.
In 3 John 12, John could confidently assert that Demetrius had received a good testimony from everyone. He even adds his own testimony to the mix. But he reminds us that most importantly of all, Demetrius had received a good testimony from God-defined truth itself. At one point, Demetrius—like all of us—was a sinner in desperate need of a Savior. He had answered the call of the gospel. And from that point forward, he had committed himself to "walking in the truth" (3 John 3).
By God's design, good testimony from the truth is graciously available to the one who walks in the truth.
What about you? Setting aside your social reputation and your online persona, if the truth—reality as revealed in God's inspired word—were called as the definitive witness of your character, what sort of testimony would you receive?