The potential for ruptures in Christian unity is not an exclusively modern problem.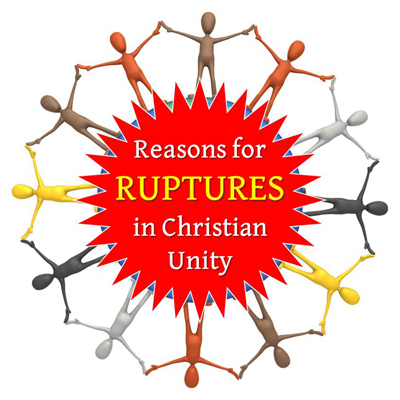 I appeal to you, brothers, by the name of our Lord Jesus Christ, that all of you agree, and that there be no divisions among you, but that you be united in the same mind and the same judgment. For it has been reported to me by Chloe's people that there is quarreling among you, my brothers. (1 Cor 1:10-11)
Paul leads Christians in Corinth to understand that their attitude as followers of Christ is just as important as (if not more so than) their actions. Thousands of years later, unity among disciples continues to be ruptured by:
Following the wisdom of this world above and beyond the wisdom of God (1 Cor 1:18-20).
Human pride (1 Cor 1:28-29).
Unguarded tongues (Gal 5:13-15).
Misplaced loyalty (1 Cor 1:13-17).
This sermon—the third in a series on faith, freedom, and flexibility—examines God's warnings against rupturing the unity of his people. It was delivered on May 6, 2012.