Blessed is the man who walks not in the counsel of the wicked, nor stands in the way of sinners, nor sits in the seat of scoffers, but his delight is in the law of the LORD, and on his law he meditates day and night.

He is like a tree planted by streams of water that yields its fruit in its season, and its leaf does not wither. In all that he does, he prospers. (Psa 1:1-3)
Sounds good, doesn't it? It's the sort of life we wanted on Sunday morning. Courage. Conviction. God-centered delight. Deliberate meditation. Spiritual fruit. Endurance. Hope. Peace.
Then Monday hit with full force. Alarm clocks. Commutes. Deadlines. Stress. Pressure. Meetings. Obligations. Temptations. Distractions. Misplaced priorities. Unplanned hiccups. Overscheduled commitments. Exhaustion.
By Tuesday, the lives of focused, productive, joy-filled discipline we said we would live on Sunday morning seem like a distant memory. Far from the serene image of Psalm 1:3, the "tree" of your spiritual vitality may be shaping up to be much more like this.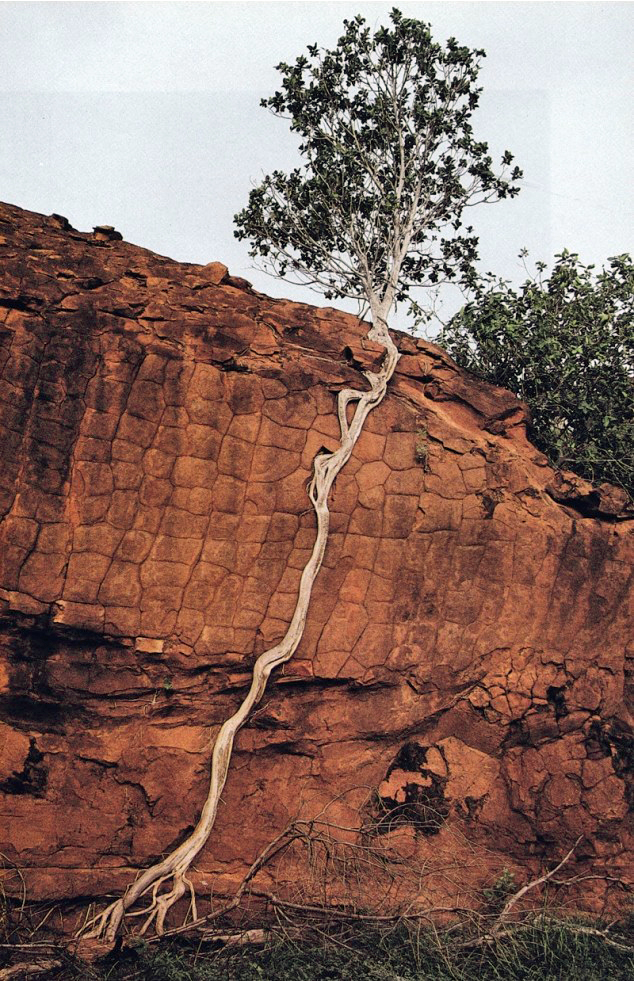 Bottom line: you need spiritual nourishment today. In order to get it, you might have to stretch. More than a few "good" things might have to be sacrificed in order to nurture the "best" things.
You are not invincible. Without the blessings that flow from a life-giving, perspective-sharpening, storm-enduring connection with the Lord, you can only cling to the edge of the cliff so long before erosion has a disastrous effect. Be deliberate in your devotion to what and who matters most today.