DeWard Publishing just released three of their Heritage of Faith Library titles as dirt cheap e-books – ($0.99).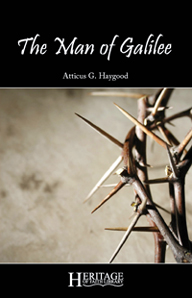 In The Man of Galilee, Atticus Haygood argues for the deity of Christ simply from the presentation of Jesus given in the Gospels: Jesus Himself as evidence for His deity.  This short book gives a thoughtful, thorough, and logical presentation of the unique and universal quality of the character of Jesus. Published in 1889. Preface by Homer Hailey and Ferrell Jenkins. New preface by Dr. Dan Petty.
In establishing the deity of Jesus, there is no fact more outstanding and no stone more solid than Jesus Himself as presented by the Gospel records. Mr. Haygood caught something of the power and beauty of the original argument and recorded it for us in The Man of Galilee.

– Ferrell Jenkins
Some big books need to die; this little one needs to live. Man of Galilee is a profound argument about the uniqueness of Jesus.

– Melvin Curry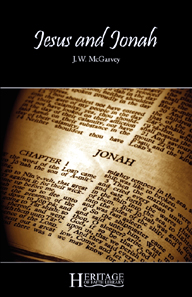 Jesus and Jonah is J.W. McGarvey's defense of the historicity of the Biblical account of the book of Jonah based on Jesus' teaching about Jonah. Since the New Testament makes it plain that Jesus accepts the Old as historical, McGarvey argues that the denial of the Jonah story makes Jesus either a liar or a fool. Published in 1896. Introduction by Professor William Henry Green. New foreword by Dr. David McClister.
"In a world where students are increasingly encouraged and expected to hold to their own views quietly, and even uncritically, this book is like a breath of fresh air."

– David McClister, Ph.D., Professor of Biblical Studies
Florida College, Temple Terrace, Fla.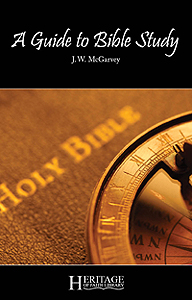 A Guide to Bible Study is McGarvey's handbook to assist those who desire a fuller and more accurate knowledge of the Bible. It gives a brief summary of facts regarding the making and the purpose of the Bible, its chief divisions, short sketches of the various books, and various other material of an interesting and helpful sort to the reader and student of the Bible. Published in 1897. Introduction by Herbert L. Willett.
There's a reason that these books, each of them more than 100 years old, live on. The fact that they are available in digital format for $0.99 is pretty incredible.
Don't miss this opportunity to put some valuable, truly enduring material on your e-reader.