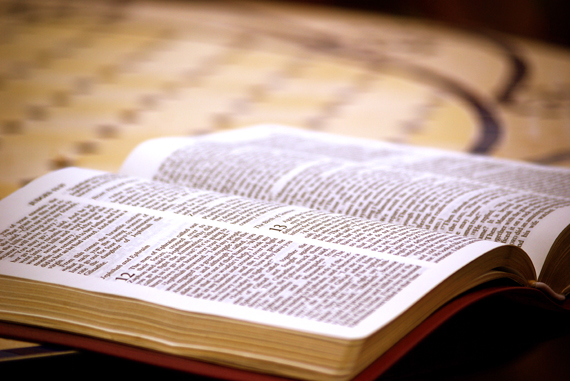 "Man shall not live by bread alone, but by every word that comes from the mouth of God" (Matt 4:4).
In an effort to grow in the word of the Lord, our aim at Laurel Canyon is to walk through the Bible in chronological order throughout 2012. Our monthly Reading Calendars (freely available as a PDF download) will sync the Old Testament, the New Testament, and even books like Psalms and Proverbs as they unfolded historically. The "big picture" of our tour through the Bible can be seen below. Our plan also provides 52 "catch up" days—one for each week of the year.
"Man shall not live by bread alone." Those are our Lord's words. Let's take them seriously and live on the word every day in 2012.
Click here for the April 2012 reading calendar, and be sure to come back at the end of April for the continued schedule.
---
ACT 1: GOD'S PLAN FOR ALL PEOPLE
Creation: The God of all life
Fall: Rejecting God's vision for life
Flood: God judges and makes a covenant to preserve life
ACT 2: GOD'S COVENANT PEOPLE
The People: God calls a covenant people
Deliverance: God rescues his people
Covenant and Law: God embraces and instructs his people
The Land: God's place for his people
Kings & Prophets: God shapes and warns his people
Exile: God disciplines his people
Return: God delivers his people again
ACT 3: GOD'S NEW COVENANT PEOPLE
Christ's Coming: God's true King arrives
Christ's Ministry: God's true King introduces his kingdom
Christ's Deliverance of His People: God's work through the death, resurrection, and enthronement of his King
Christ's Church: God's people advance the kingdom
Christ's Second Coming: The glorious future of God's kingdom citizens