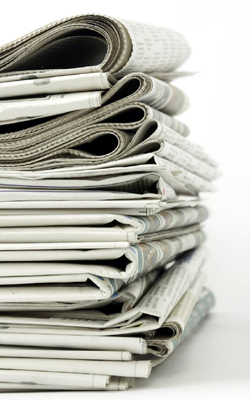 You don't light your house on fire because you're worried about losing everything in a tornado.
You don't run your car into a lake as a preventative measure against carjackers.
You don't push your life savings through a paper shredder to avoid losing everything in a stock market crash.
And you don't have an affair to help your marriage.
Ashley Madison (a $60 million per year online enterprise) suggests "Life is short. Have an affair." It's founder and CEO, Noel Biderman, has been blamed for promoting infidelity. He says he's saving marriages, calling an affair "a marriage preservation device" that his website facilitates. "People do cheat on their partners," says Biderman, who has been married "eight perfect, wonderful years" and has two kids, ages 7 and 4. "It doesn't mean they don't love them or don't want to stay married to them. Marriage is about more than sex. An affair, and my service in particular, makes them happier to sustain their lives within the marriage construct." (USA Today: Feb 14, 2012)
What better example could there be of becoming "futile" in thinking and "darkened" in foolishness (Rom 1:21)?
Isaiah's warning is 2,700 years old, but it's just as relevant as today's edition of USA Today:
____________ Woe to those who call evil good
_________________ and good evil,
____________ who put darkness for light
_________________ and light for darkness,
____________ who put bitter for sweet
_________________ and sweet for bitter! (Isa 5:20)