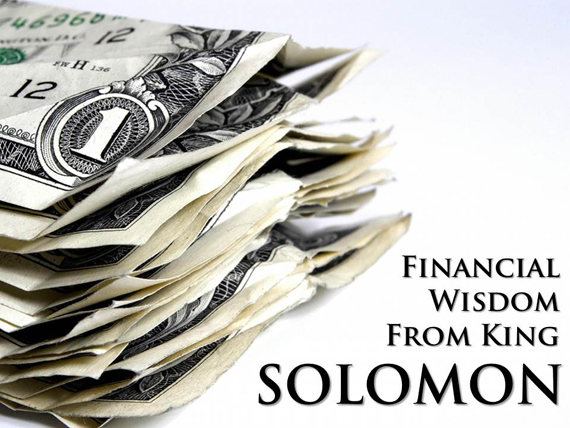 In November and December 2011, Jason Hardin preached a series of sermons entitled, "What God Says About Your Money." Part 5 of this series explores the financial insight of King Solomon. How did this exceedingly wealthy and wise man describe money and the things it can accommodate?
Wealth is a blessing (Prov 10:22).
Some things are more important than wealth:

Wisdom (Prov 16:16).
Righteousness (Prov 16:8).
Peace (Prov 15:16-17).

There is danger in looking for "quick riches" (Prov 28:20).
Work hard (Prov 10:4-5).
Debt is a form of slavery (Prov 22:7).
Be generous (Prov 19:17).
O be careful, little heart, whom you trust (Prov 18:10-11).
"Each of us will give an account of himself to God" (Rom 14:12), including the way we handled his money. It pays to listen to the wisdom inspired by the Owner of it all.
For more sermons, visit the
Sermons
archive.