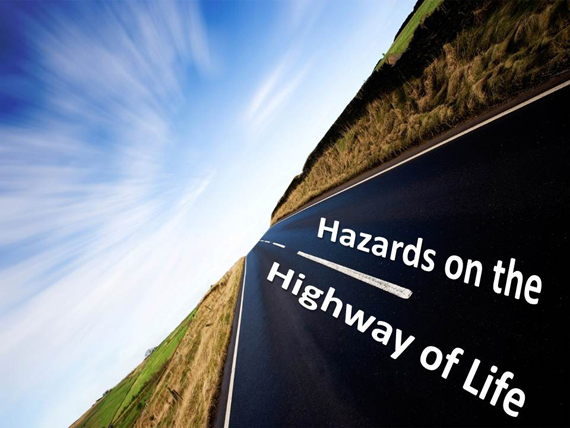 Millions will be traveling long distances by car during this busy holiday season. Highways will be full and schedules will be packed. Unfortunately, some will learn important lessons about vehicular maintenance and safety the hard way.
Did you that God's spokesman Isaiah prophetically spoke of another "highway"? "It shall be called the Way of Holiness" (Isa 35:8). Were you aware that Solomon described "the highway of the upright" (Prov 16:17)?
Using those Biblical metaphors, what sort of hazards do we run into on the highway of life and why do they matter?
Poor lighting (Rom 10:1-3)
The fog of doubt (James 1:5-8)
Faulty brakes (1 Pet 4:1-3)
Neglect (Heb 2:1-3)
The scenery (1 John 2:15-17)
No guardrails (Prov 1:20-33)
Fellow passengers (1 Cor 15:33)
Defective steering (2 Cor 11:3)
A lack of fuel (1 Cor 15:58)
Falling asleep at the wheel (Rom 13:11-14)
Therefore it says, "Awake, O sleeper, and arise from the dead, and Christ will shine on you." Look carefully then how you walk, not as unwise but as wise, making the best use of the time, because the days are evil. Therefore do not be foolish, but understand what the will of the Lord is. (Eph 5:14-17)
For more sermons, visit the
Sermons
archive.