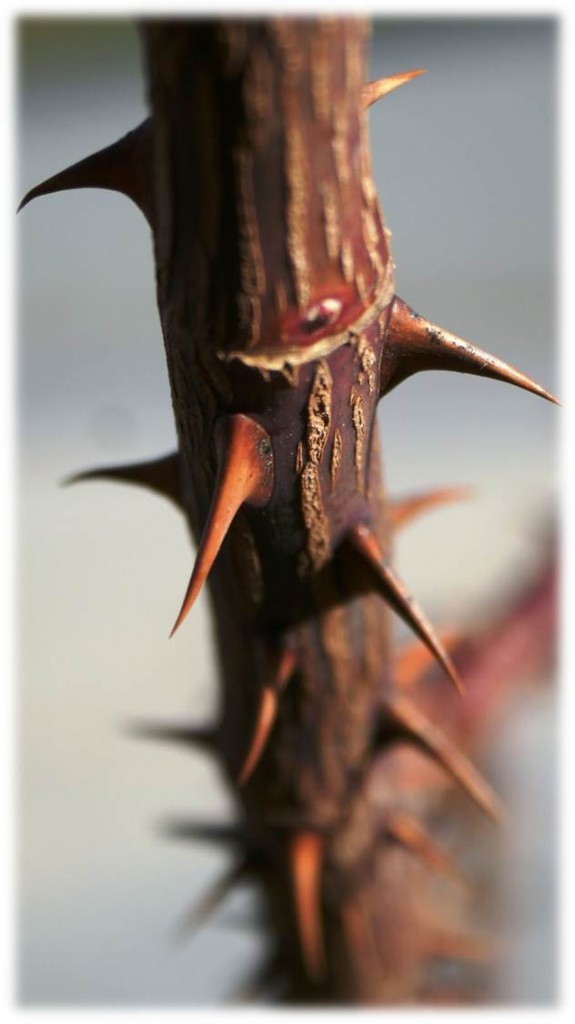 In his second letter to the Corinthians, Paul provides some intensely personal insight into a very real struggle.
To keep me from becoming conceited because of the surpassing greatness of the revelations, a thorn was given me in the flesh, a messenger of Satan to harass me, to keep me from becoming conceited. Three times I pleaded with the Lord about this, that it should leave me. But he said to me, "My grace is sufficient for you, for my power is made perfect in weakness." (2 Cor 12:7-9)
For centuries, commentators have offered ideas as to what Paul's "thorn in the flesh" could have been:
An ongoing bodily ailment (Gal 4:13-14)?
An eye problem (Gal 4:15)?
A speech problem (2 Cor 10:9-10)?
Haunting inner turmoil (Acts 26:9-11)?
Personal enemies (1 Tim 1:18-20)?
Extreme daily pressure (2 Cor 11:28)?
The rejection of the Jews (Rom 10:1)?
Whatever the obstacle, we know that thorns are painful. But what can we learn from Paul's handling of the "thorn"?
He didn't blame God (2 Cor 12:7).
He prayed for its removal (2 Cor 12:8).
He learned to live with the thorn he had (2 Cor 12:9).
He looked for good, even in the thorn (2 Cor 12:7).
He remembered the ultimate goal: the glory of Christ (2 Cor 12:9).
He gained perspective for the future (2 Cor 12:10).
Therefore I will boast all the more gladly of my weaknesses, so that the power of Christ may rest upon me. For the sake of Christ, then, I am content with weaknesses, insults, hardships, persecutions, and calamities. For when I am weak, then I am strong. (2 Cor 12:9-10)