Every once in a while, Bible class teachers and preachers reference Masada as being significant to the history of Israel.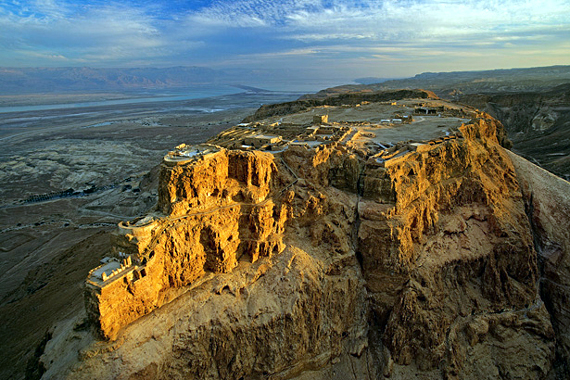 The Israel Nature and Parks Authority has released a short video on Masada that was recently featured on Israel National News.
Elad Benari, reporting for Israel National News, describes Masada in these words:
The top level had four bedrooms and a semicircular balcony, from which there was a spectacular view of the Dead Sea, Ein Gedi, and the Moab Mountains. A sophisticated and hidden staircase led to a middle level in which a large hall was built, surrounded by a veranda whose poles were placed at the edge of the cliff. The staircase went down to the bottom level, in which a large hall surrounded by vestibules was established. The walls of the hall were decorated with spectacular frescoes. A private bathhouse was built adjacent to the hall for the occupants of the northern palace.

At the peak were 29 large warehouses, each one 27 meters long. Excavations of the site found hundreds of pottery vessels in which huge amounts of food were stored. Thus, using a rare combination of natural conditions and human endeavors, Masada became a cliff that was almost impossible to conquer.

The great halls of the palaces were unsuitable for housing families, and thus became headquarters and public buildings.

The building near the north wall, which served as a stable in the days of Herod, was later turned into a synagogue. This is one of the Jewish people's most ancient synagogues, known to be in use during the period of the second Holy Temple in Jerusalem, an unusual occurrence as synagogues became the accepted place to pray only after the destruction of the second Temple.