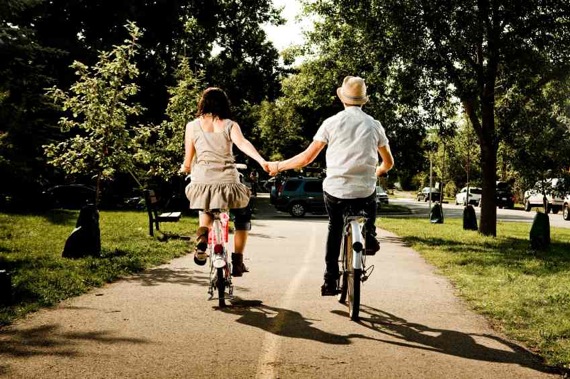 Some practical words of wisdom from Michael Hyatt for spouses:
Unfortunately, we live in a culture that is very me-centered. Gail and I often talk to people who are frustrated with their spouses. Most of this stems from the fact that they are not getting what they think they need or what they think they should be getting.

I am not saying that it is wrong to give voice to your needs. I am saying that it is often an ineffective way to get them met, unless you first sow the seeds of giving and servanthood. (This is also good practice for being a leader in any sphere of life.)

Gail and I have been married for 33 years next month. We can both honestly say that we are one another's best friends. We talk constantly, go on long walks together, and eat almost every meal together. We just love being in each other's company.

But what if you don't have this kind of relationship with your spouse? We work with enough couples to know that this kind of intimacy and friendship is rare.

But, honestly, we are not special. I don't want to be naive, but I don't think it is that difficult—if you are willing to make the investment.
Hyatt recommends three steps that are really nothing more than an application of the "Golden Rule" to marriage: "As you wish that others would do to you, do so to them." (Luke 6:31):
Make a list of what you would want in a best-friend.
Now become that person for your spouse.

Keep sowing the seeds, until the relationship blossoms.

Click here to read the whole post.