To engage is "to involve oneself in or commit to something; to pledge oneself; to assume an obligation or responsibility; to enter into conflict." A God-centered, Christ-saturated, Spirit-led life requires discernment, adoption, renewal, and engagement. Functioning as "living sacrifices" (Rom 12:1-2) is all about engaging for the glory of God.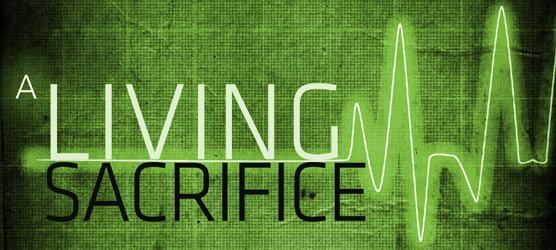 Romans 12 quickly moves from straightforward divine expectation (12:1-2) into the realm of practical application. What does a living sacrifice look like? What is the face of transformed engagement?
Let love be genuine (12:9)
Abhor what is evil (12:9)
Hold fast to what is good (12:9)
Love one another with brotherly affection (12:10)
Outdo one another in showing honor (12:10)
Do not be slothful in zeal (12:11)
Be fervent in spirit (12:11)
Serve the Lord (12:11)
Rejoice in hope (12:12)
Be patient in tribulation (12:12)
Be constant in prayer (12:12)
Contribute to the needs of the saints (12:13)
Seek to show hospitality (12:13)
Bless those who persecute you (12:14)
Rejoice with those who rejoice (12:15)
Weep with those who weep (12:15)
Live in harmony with one another (12:16)
Do not be haughty (12:16)
Associate with the lowly (12:16)
Never be wise in your own sight (12:16)
Repay no one evil for evil (12:17)
Give thought to do what is honorable in the sight of all (12:17)
So far as it depends on you, live peaceably with all (12:18)
Never avenge yourselves (12:19)
If your enemy is in need, provide for them (12:20)
Do not be overcome by evil; overcome evil with good (12:21)
With the goal of transformation into the image of Christ, this sermon encourages the taking of some honest inventory. Are you engaging as a living sacrifice for the glory of God?
For more sermon outlines and recordings, be sure to visit the Sermons archive.