To  adopt is "to choose or take as one's own; to make one's own by selection or assent; to choose  and follow; to take on; to assume for oneself; to accept and put into effect."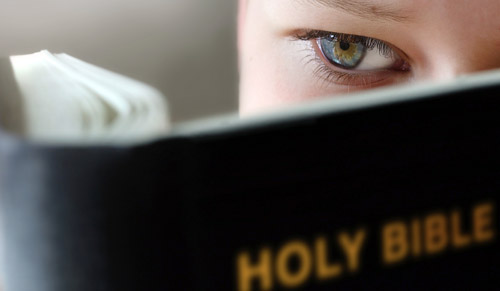 Living a God-centered, Christ-saturated, Spirit-led life requires my willingness to adopt God's way of thinking as my own.  More often than not, adoption spawns from a sense of intense need and desperation.
After this many of his disciples turned back and no longer walked with him.  So Jesus said to the Twelve, "Do you want to go away as well?"  Simon Peter answered him, "Lord, to whom shall we go?  You have the words of eternal life, and we have believed, and have come to know, that you are the Holy One of God." (John 6:66-69)
In order for adoption to have its full transformational effect on our lives, we must set our minds on the things of God.
If then you have been raised with Christ, seek the things that are above, where Christ is, seated at the right hand of God.  Set your minds on things that are above, not on things that are on earth.  For you have died, and your life is hidden with Christ in God.  When Christ who is your life appears, then you also will appear with him in glory. (Colossians 3:1-4)
We regularly set our DVRs and our alarm clocks.  This sermon explores how to set our minds on things above.
For more sermon outlines and recordings, be sure to visit the Sermons archive.