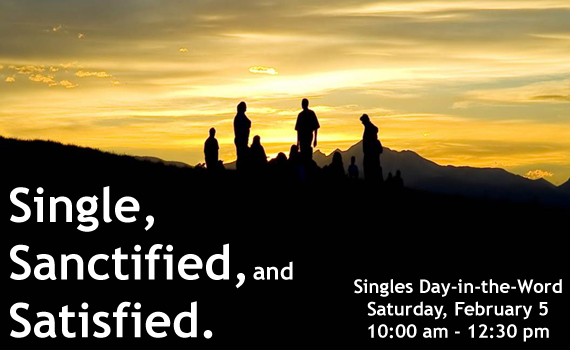 Single: sincere and undivided.
Sanctified: made holy or consecrated.
Satisfied: content or fulfilled.
Single people of all ages are invited to this special Bible study and group discussion led by  Jason Hardin.  Single, Sanctified, and Satisfied is our topic on Saturday, February 5, from 10:00 a.m. to 12:30 p.m.  The study will be held at the meeting place of the Laurel Canyon church of Christ in Columbus, Ohio (click  here for a map and directions).  If you're traveling from out-of-town and need a place to stay, please don't hesitate to let us know!
We hope you'll bring a Bible, bring a friend, and join us in this practical and relevant opportunity for single people of all ages.